Nostalgic waterside
As greens of tress change from fresh green to deep green, plants by waterside thrive. Aquatic plants start sprouting in paddy fields, and the greens by waterside become even brighter. For this time, I present a way to enjoy Wabi-Kusa and Neo Glass Air that are perfect for such a season. Wabi-Kusa Waterside Mix with a nostalgic atmosphere goes well with Neo Glass Air. And it is suitable for growing in a container filled with water, and as an emergent plant.
Sagittaria trifolia
,
Scirpus triangulatus Roxb.
and
Eleocharis acicularis
 with skinny deep green leaves give impressions of coolness and SABI. I used Amazonia Ⅱ for substrate because it can help decrease turbid water and algae outbreak, while providing enough nutrients to the aquatic plants. By putting the base of Wabi-Kusa slightly into the soil, growing of an undergrowth, 
Eleocharis acicularis
 becomes smoother.
Oryzias latipes
look perfect for this tiny waterside. One or two
Salvinia natans
would look nice as well. While looking at
Sagittaria trifolia
and
Scirpus triangulatus Roxb
. growing pleasantly tall, it reminded me of the waterside that I used to play when I was a child. I happened to think if it still existed.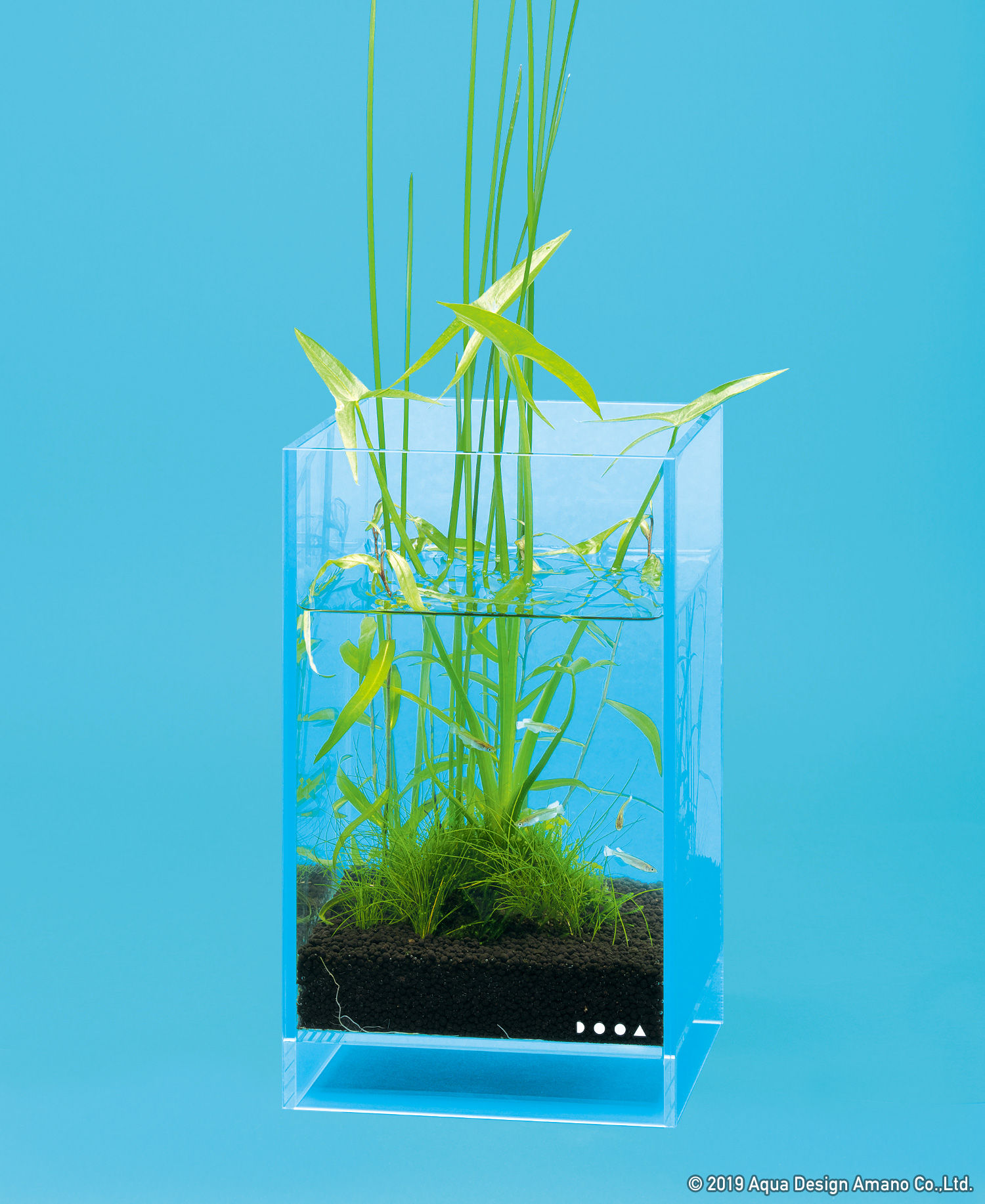 DATA
Neo Glass Air  W15×D15×H25(cm)

[Substrate]
Aqua Soil AmazoniaⅡ

[plant]
Wabi-Kusa Waterside Mix (Limited time product)

[Fish]
Oryzias latipes

Creator/Kota Iwahori