Enjoy DOOA 'Appreciating the tasteful moss in Wabi-Sabi Paludarium'
Appreciating the tasteful moss in Wabi-Sabi Paludarium maintained with foresight

It has been about one year since the production of this work. The long-term cultivation is possible even for Paludarium with proper maintenance. And Paludarium allows us to enjoy the gentle flow of time even more than planted aquarium. Setting a firm theme is essential for creating Paludarium that is premised on long-term maintenance. And having a theme helps with material selection and serves as a guideline for maintenance. I will introduce tips for the long-term maintenance as well as examples.



Please see the condition of the aquarium one year ago here.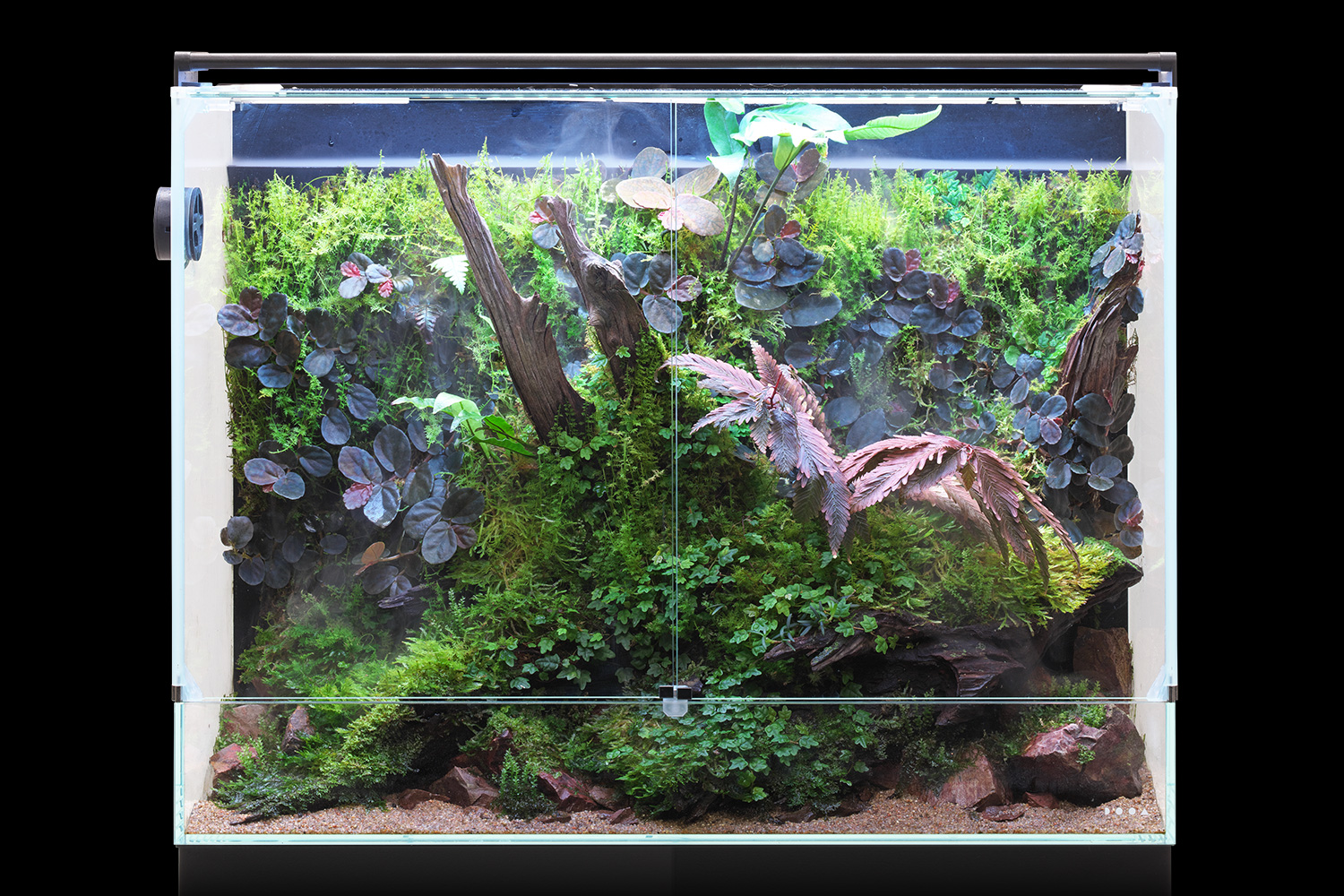 It was covered with Thuidium, and changed to a profound Paludarium with more eternal feel.
Created by Yusuke Homma
Point 1. Plant maintenance

Double check the theme when plants are fully grown and manage where to trim or leave separately for each plant.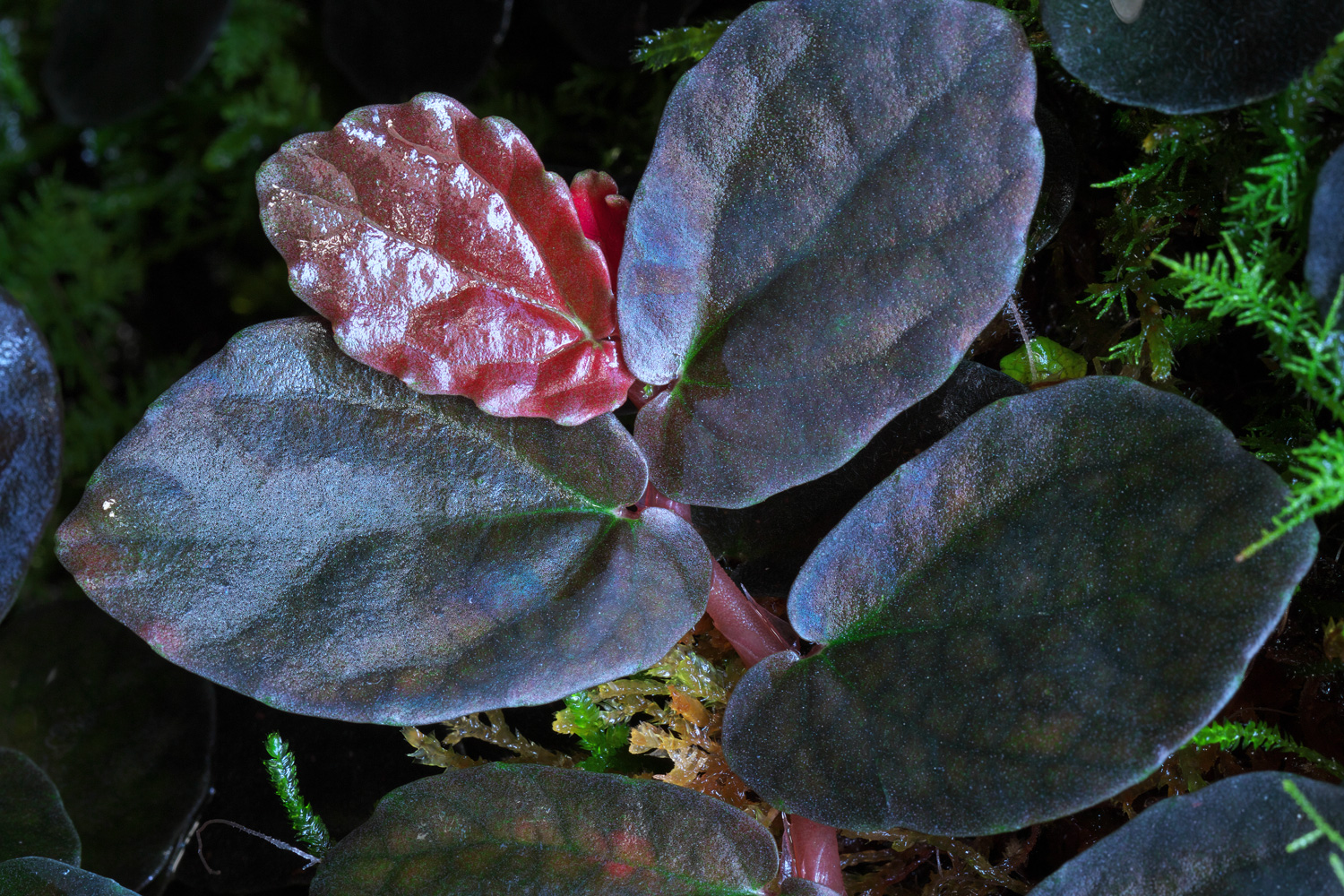 Pellionia repens
It grew the fastest among Jungle Plants in this layout. I appropriately thinned it out not to interfere the growth of other plants.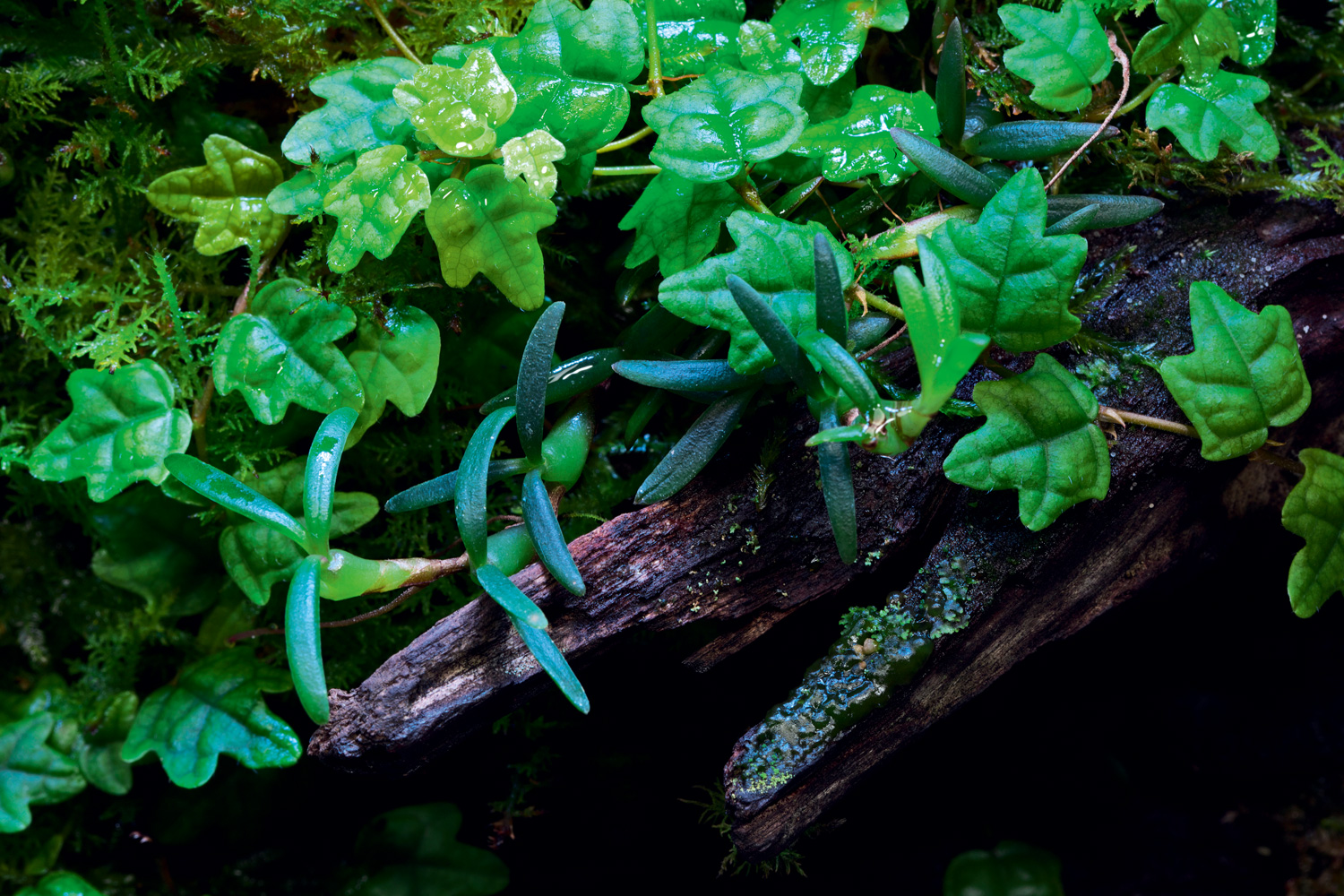 Ficus Pimila var. quercifolia
In order to show the bark of driftwood which is the main focus in this layout, I cut pieces of the plant climbing up while looking at the balance.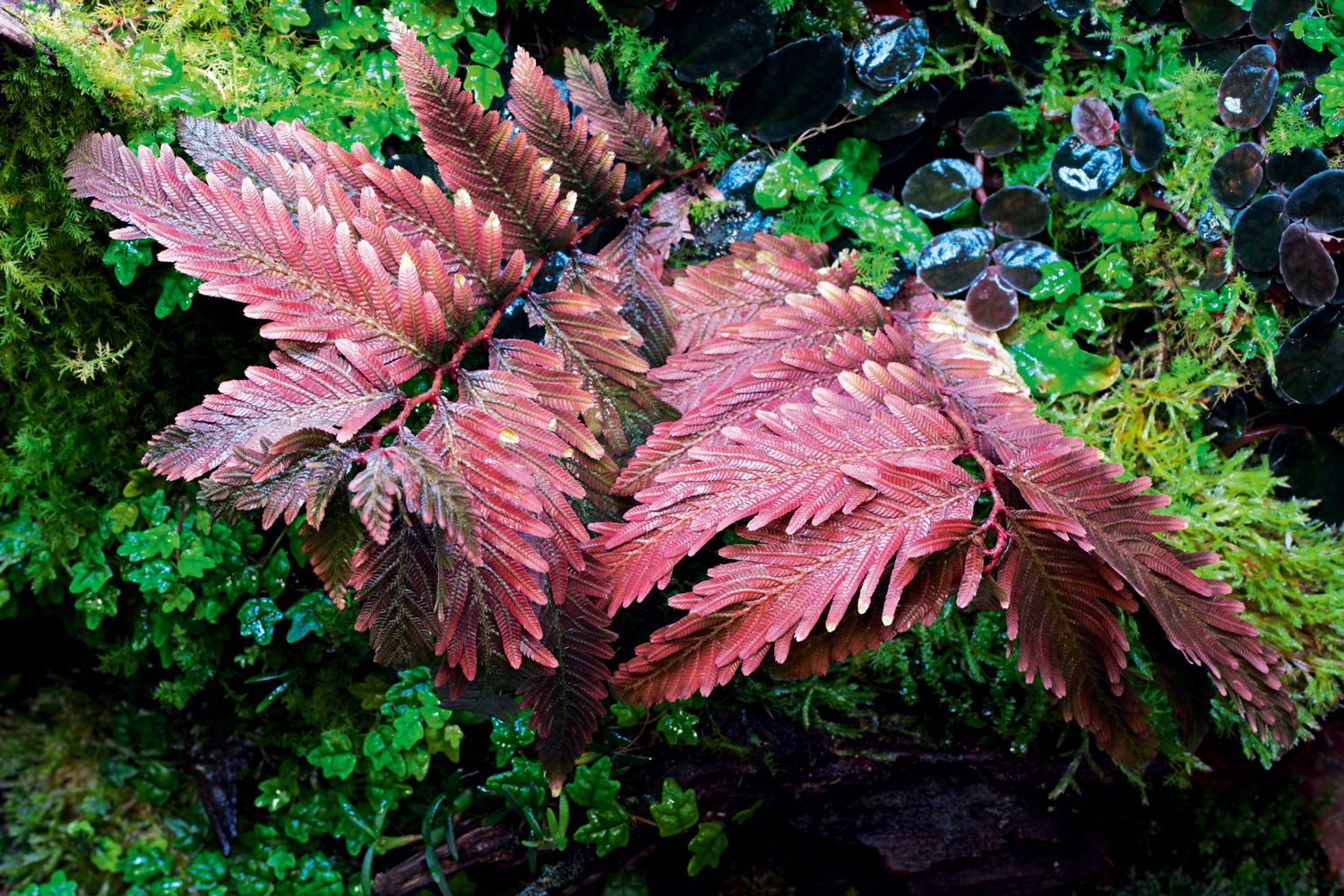 Selaginella sp.
Beautiful glossy leaves are great accents in the layout. When it grows larger in size, it is necessary to divide the plant.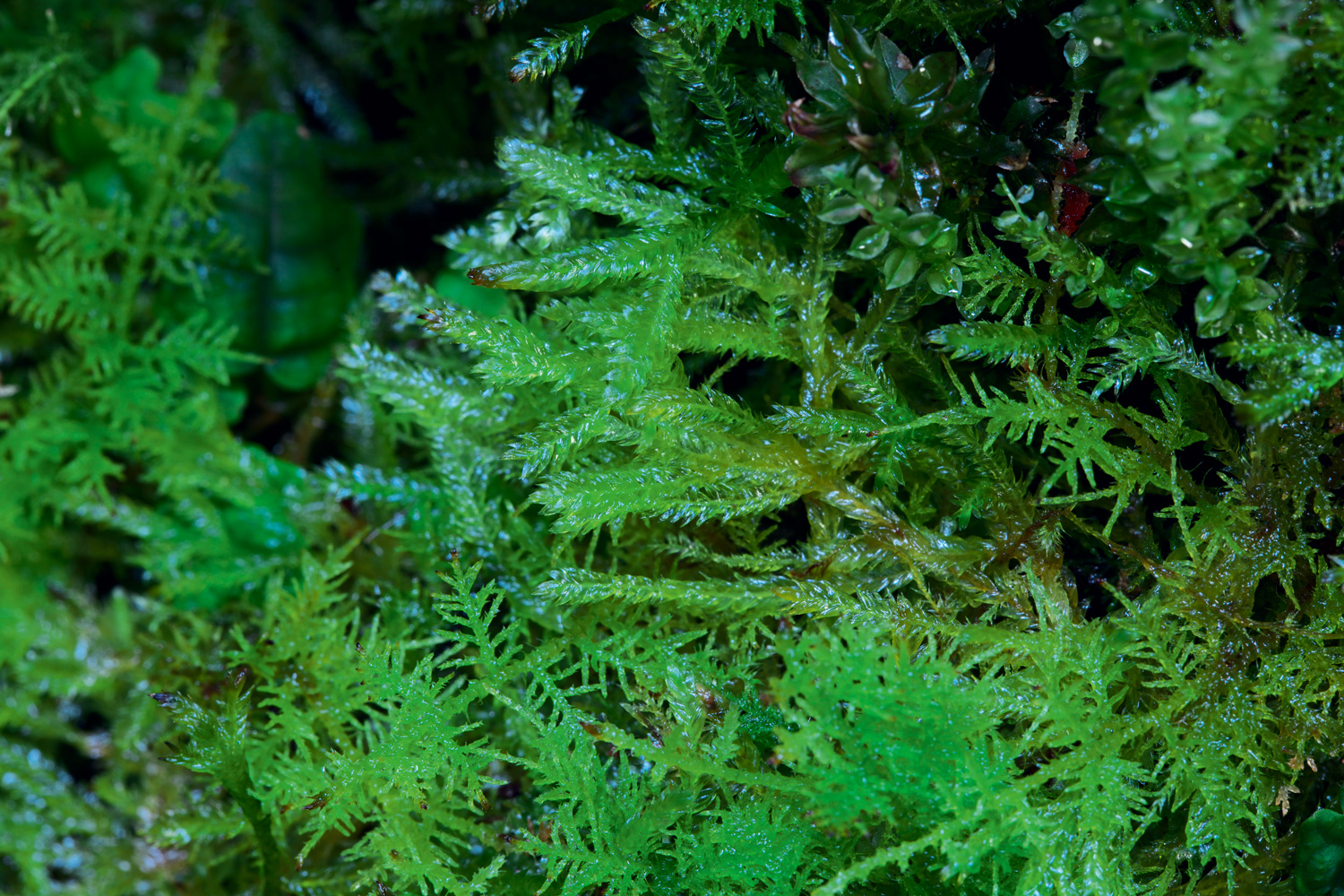 Thuidium
I purposely thinned them out moderately to accentuate its cool atmosphere, and had it cover entirely with maintenance.
Point 2. Timing for adding nutrients and watering

In the natural environment where decayed trees are covered with moss over time, nutrients are limited. Because I was aiming to create a layout as if the eternal time has passed just like the natural environment, I tried to add nutrients to plants only moderately by spraying Wabi-Kusa Mist once every 3 weeks, and grow them slowly. And I sprayed entirely with plenty of water and drained water once every two weeks. The purpose is to rinse off dirt accumulated in the water stop area that tends to become a hotbed for germs and molds that are hard to remove with the normal maintenance.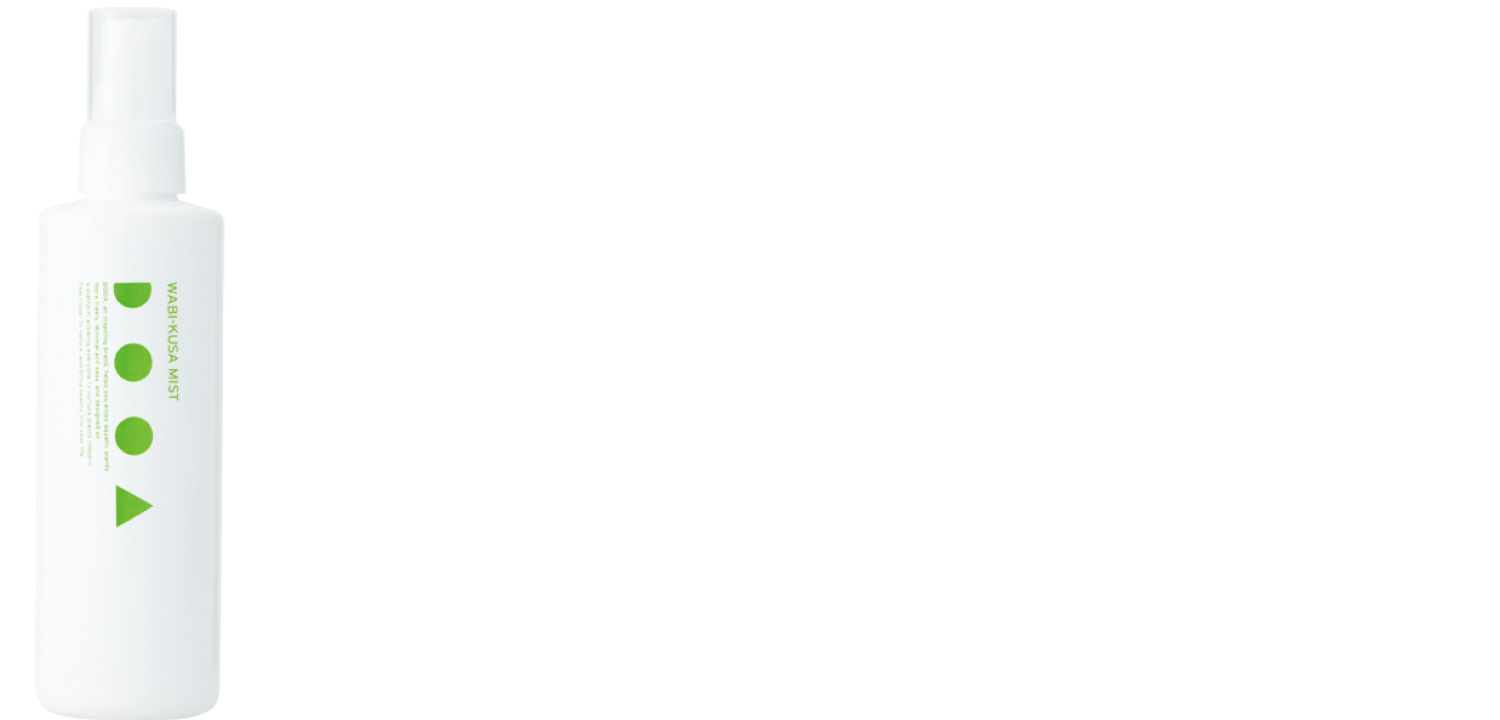 Point 3. Dividing the substrate materials

Because I wanted to enjoy its simple and modest atmosphere, I used only Kei Stones and Colorado Sand in the foreground, and attached Riccardia chamedryfolia to the Kei Stones. By using cosmetic sand, it became easier to rinse off dirt.