DOOA STYLE #14 Creating a Paludarium without using composition materials
In this article, I would like to show you a layout example without any composition materials, where beautiful jungle plants can be admired from different angles. In this layout, the balance of planting was designed while paying attention to each plant's growth speed, growth direction, and height. For the undergrowth plants, I used four types of Ficus, which are easy to control and come in different colors and sizes, and planted unique jungle plants in a way that the layout looks well balanced from all four viewpoints. Although the space was limited, I enjoyed creating this layout in a tank as if I was making a Bonsai with wild tropical rainforest plants. Because this layout is a collection of unique plants, the way I arranged the plants in a sense was somewhat similar to creating an Ikebana arrangement. In any case, it is one of the layout styles that you want to try out after understanding characteristics of each plant.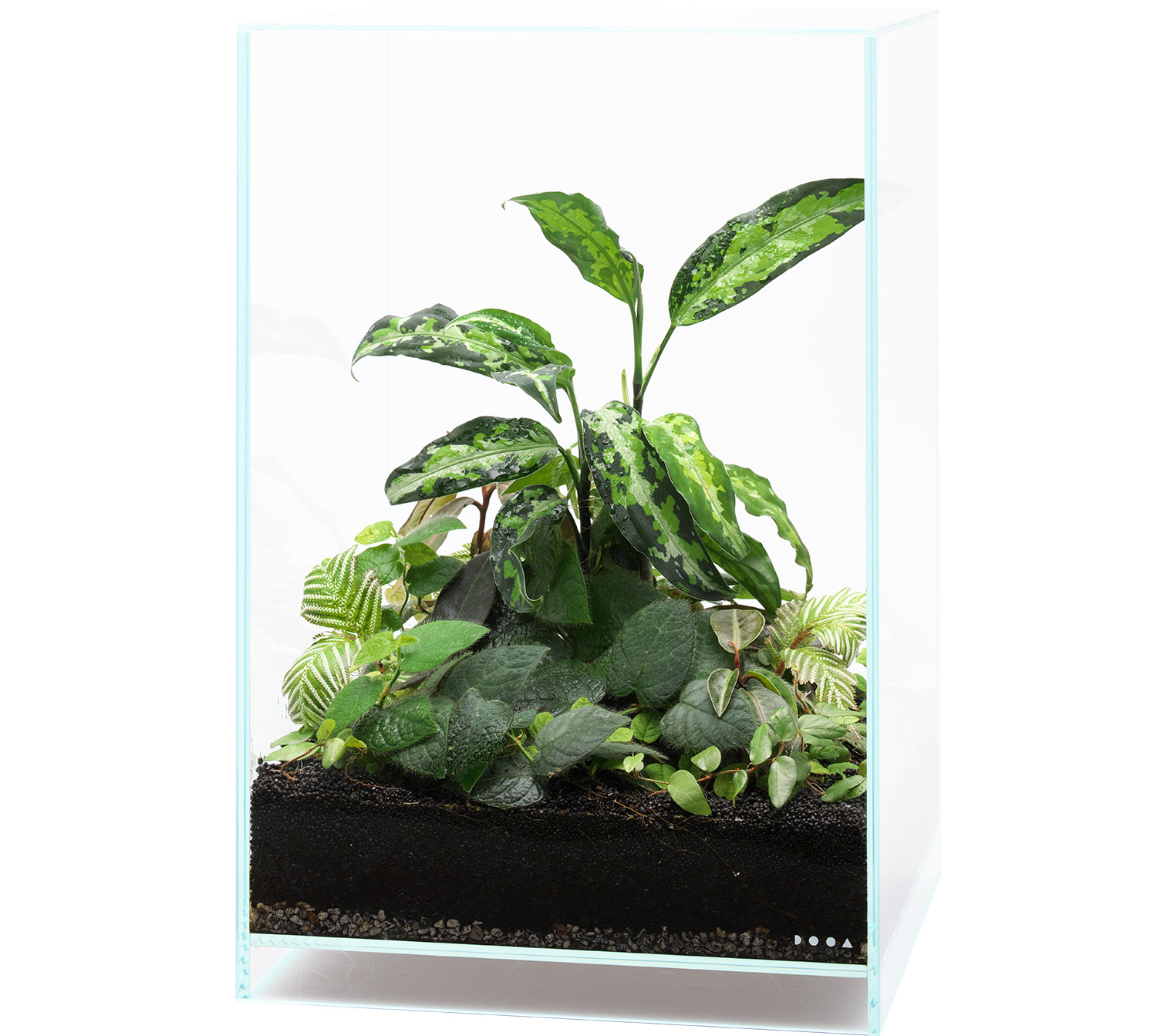 DATA
DOOA Neo Glass Air W30×D30×H45 (cm)
DOOA Jungle Base
DOOA Jungle Soil

Plant
Ficus villosa
Ficus sp. Murung Raya
Ficus sp. Sabah-4
Ficus sp. Aceh Sumatera
Ardisia sp.
Labisia pumila
Labisia sp. Riau
Labisia sp. (from Malaysia)
Aglaonema pictum
Selaginella picta

Creation/ Kota Iwahori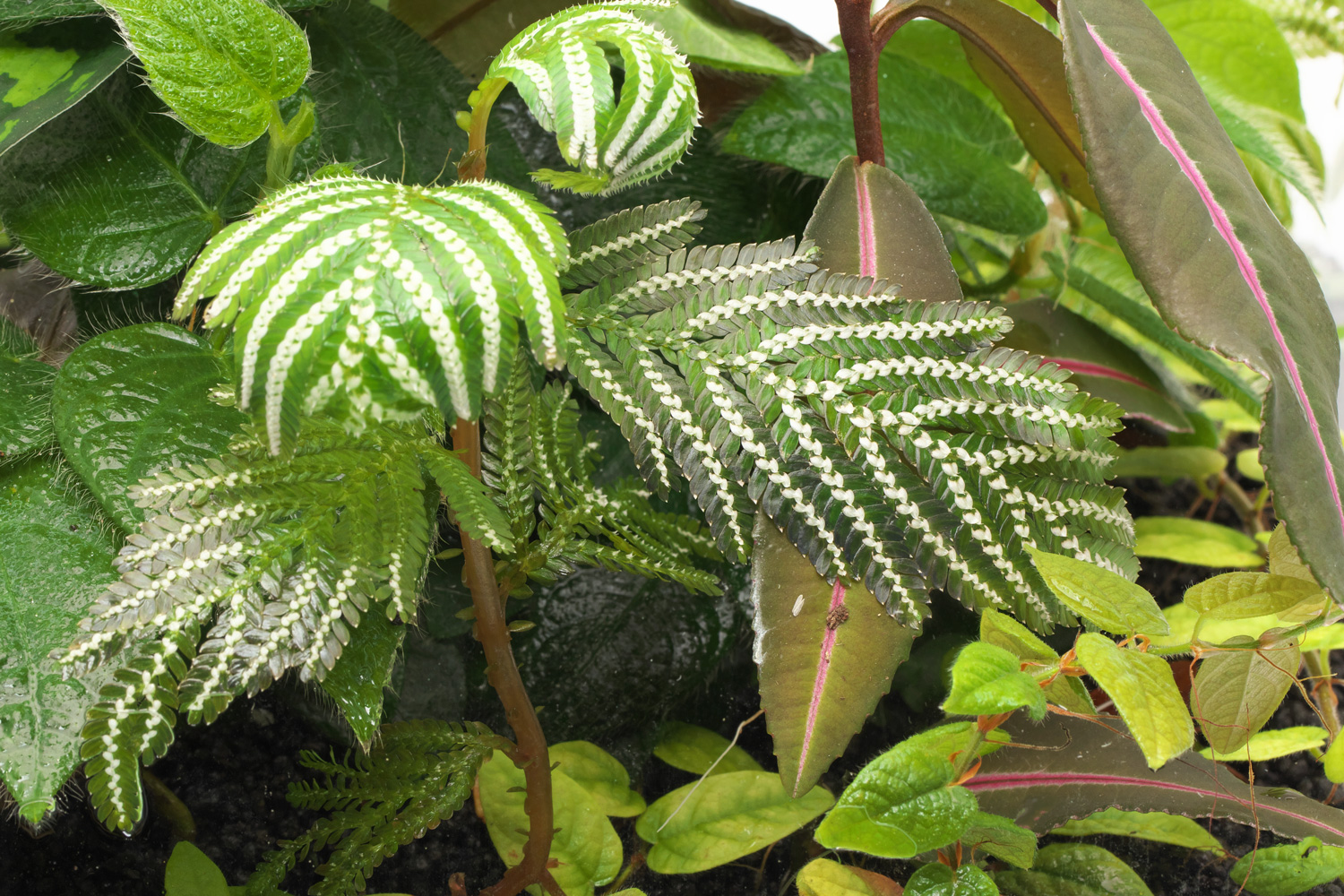 Give it an even more jungle look by adding ferns. Among the ferns, Selaginella picta has a unique appearance and can be a good accent plant.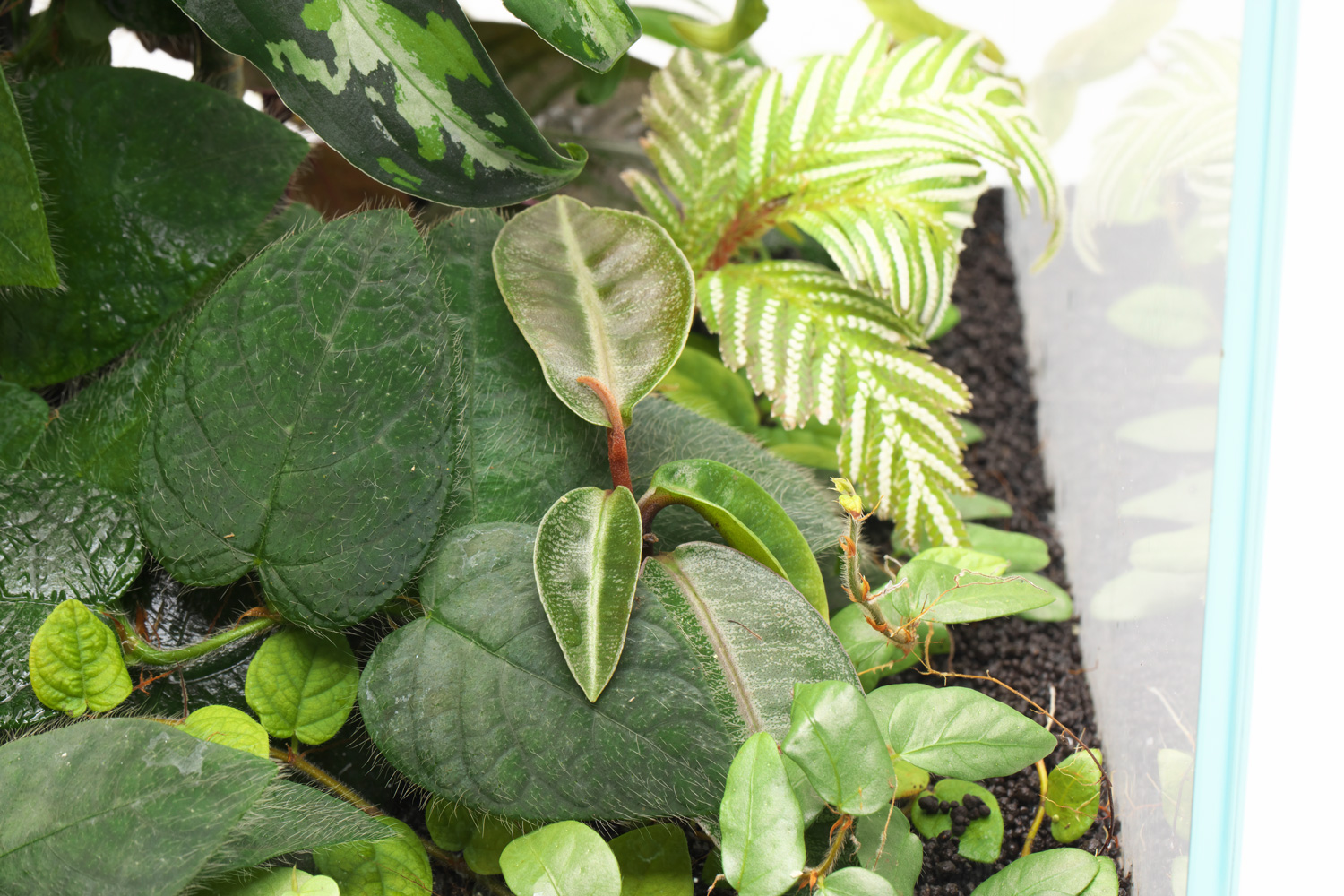 The growth of Labisia is very slow. The fast-growing Ficus needs to be pruned from time to time so that it will not spread over the Labisia.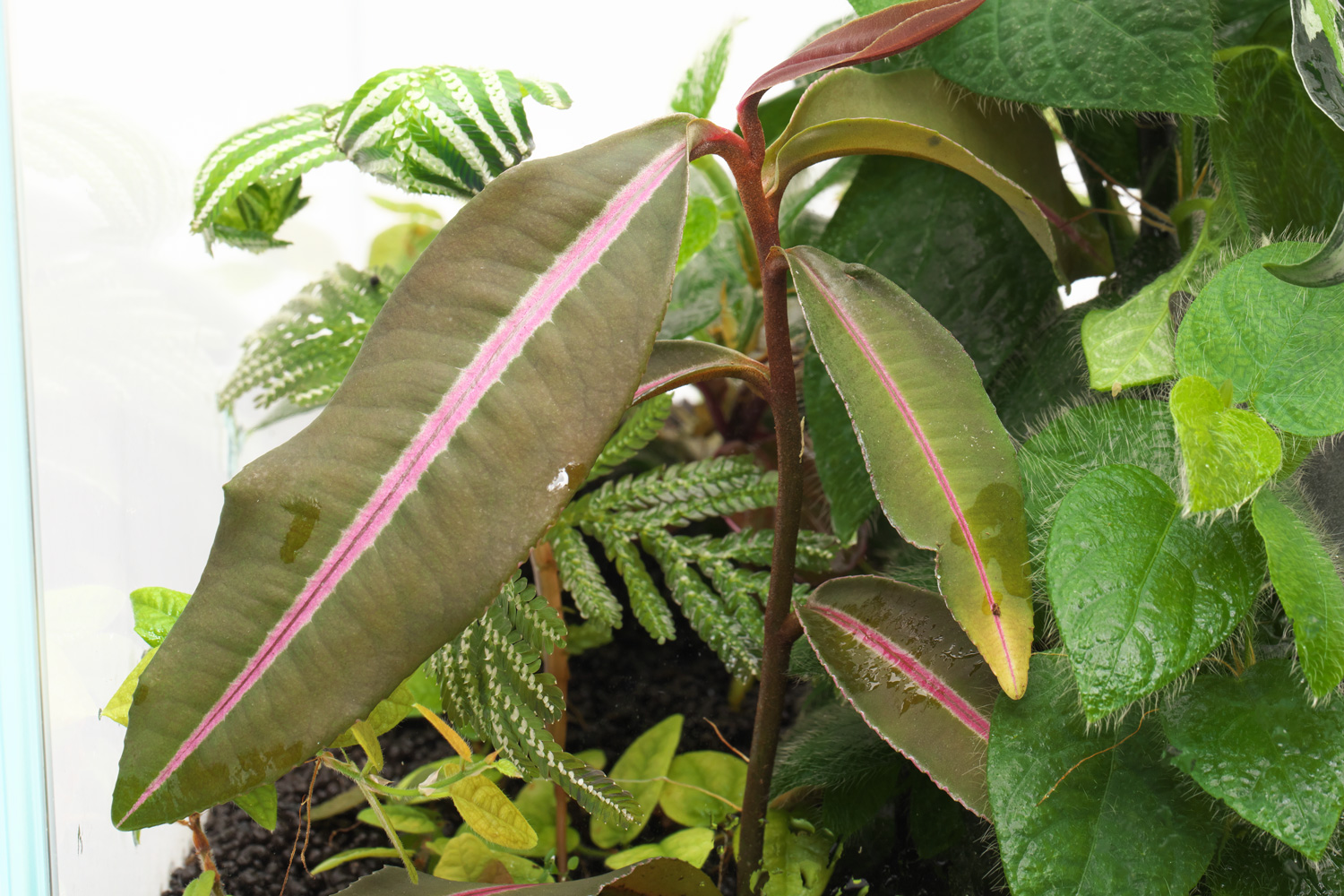 Labisia pumila has an attractive pink centerline. The serrations on the leaf margins seem to become less noticeable as the plant grows.