DOOA STYLE #17 Mysterious world in which small epiphytes grow
Terra Base is suitable for growing small epiphytic orchids, ferns, and climbing plants that grow on trunks, branches, and rocks. In general, we recommend that you enjoy them in Neo Glass Air of appropriate size. But I would like to introduce how to enjoy Terra Base in an unusual way in this article. When Terra Bases of different sizes are placed in a well-balanced manner in DOOA Neo Glass Paluda 60, it creates such a mysterious atmosphere like another world such as a forest. You can also hang Terra Plates on the back. Bio Rio G, sphagnum, and fresh sphagnum are laid out in the order for the substrate, and I keep the water level soaked about half of the Bio Rio G for watering the substrate. This style is recommended when creating a collection case with small epiphytic orchids, and it is possible to divide small epiphytic orchids into each genus per Terra Base, or to divide plants depending on the same watering timing for each Terra Base. Besides main plants, adding moss and jungle plants as accents can set the atmosphere even better.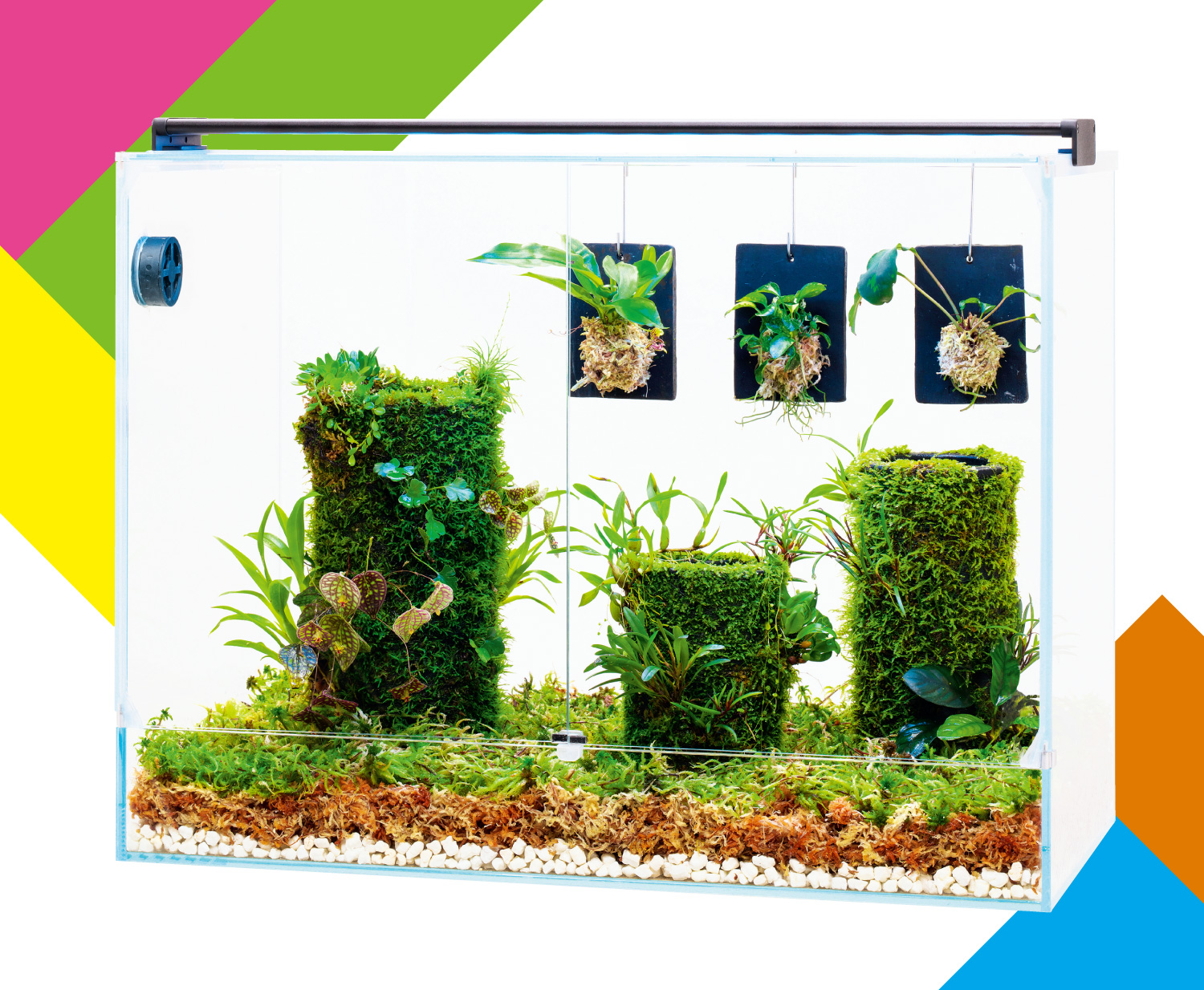 DATA : TERRA BASE L
Barbosella handroi
Phymatidum tillandsioides
Lepanthes saltatrix
Lepanthes calodictyon
Cischweinfia sheehaniae
Davallia  sp.
Vesicularia montagnei

DATA : TERRA BASE S
Dinema polybulbon
Pleurothallis.costaricensis
Bulbophyllum aestivale. 
Ceratostylis philippinensis
Peperomia emarginella
Vesicularia montagnei

DATA : TERRA BASE M
Coelogyne fimbriata 
Ceratostylis philippinensis
Anubias barteri 'Coffeefolia'
Vesicularia montagnei
Taxiphyllum sp. 'Peacock Moss'

*Paluda Light 60 is used for lighting.
【Moss suitable for Terra Base】
Wabi-Kusa Mat Vesicularia montagnei
Its fluffy emersed leaves look adorable. It adopts well to the emersed environment, and it is recommended for your first Terra Base.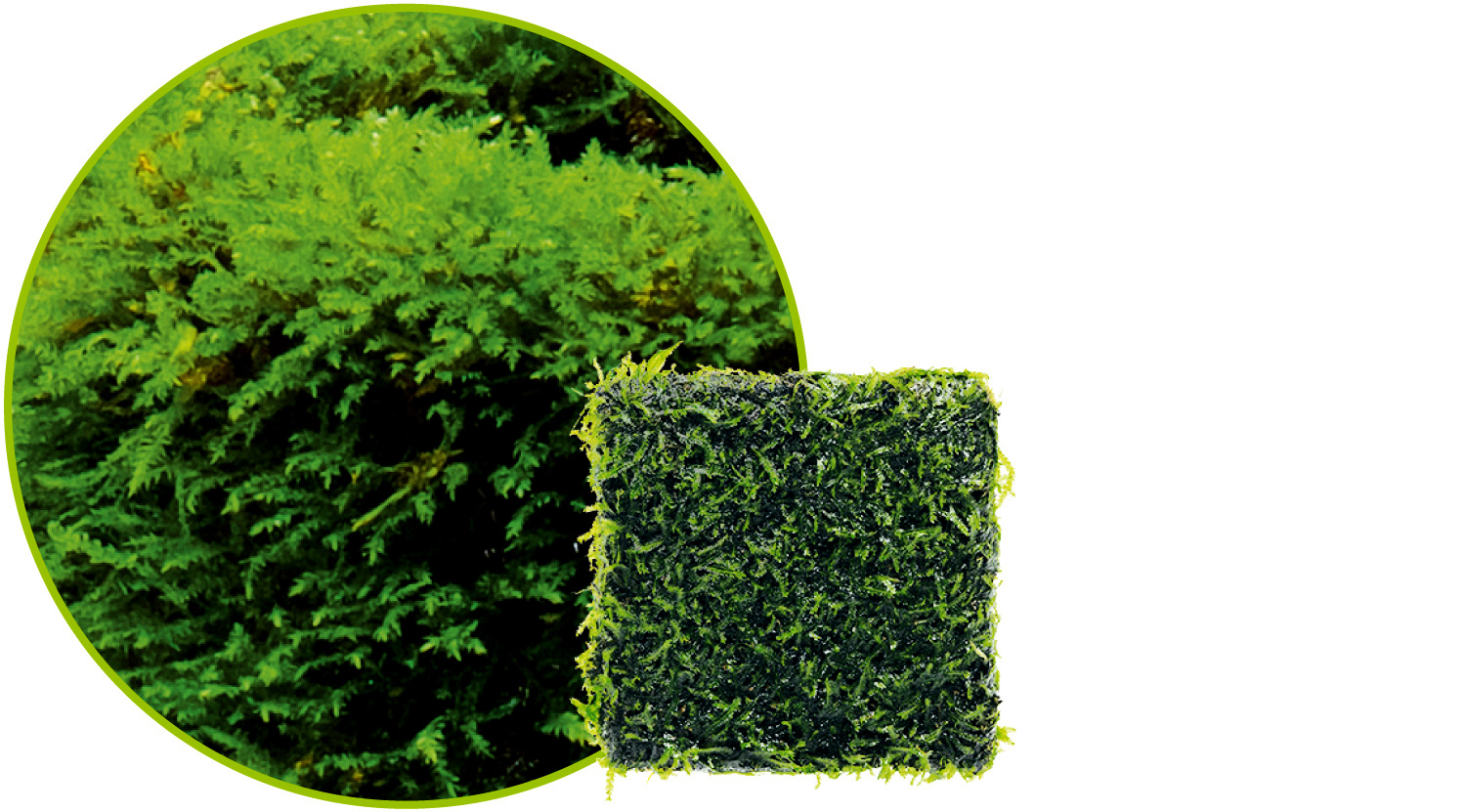 Wabi-Kusa Mat Taxiphyllum sp. 'Peacock Moss'
It develops relatively hard emersed leaves that are coarse. Since it grows horizontally, you might want to use it where you want to add volume.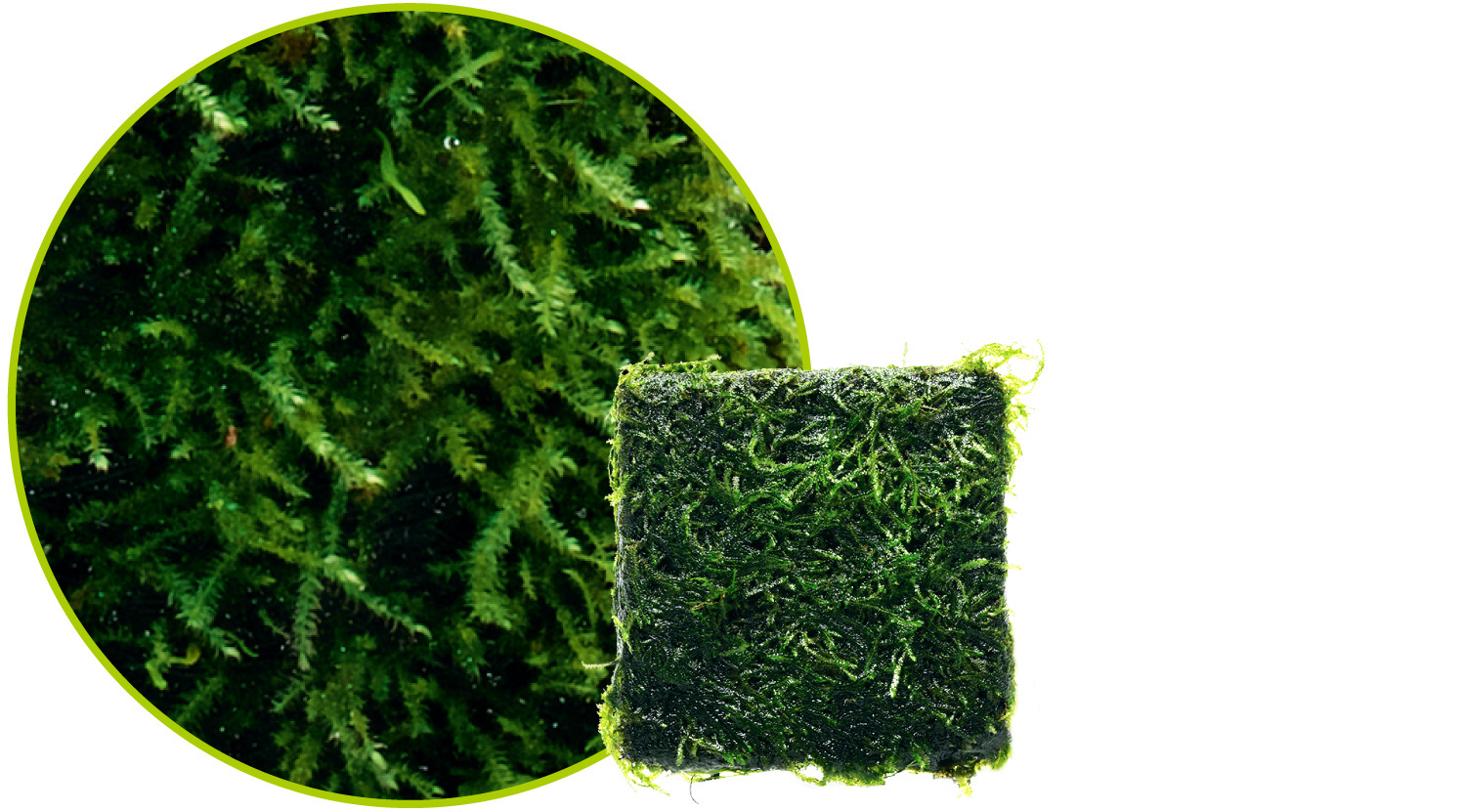 Wabi-Kusa Mat Taxiphyllum sp. 'Spiky Moss'
Its fine leaf tips give a delicate impression unlike others. Since it prefers water, it is suitable for the lower part of Terra Base.
【Setting an atmosphere! 3 supporting plants 】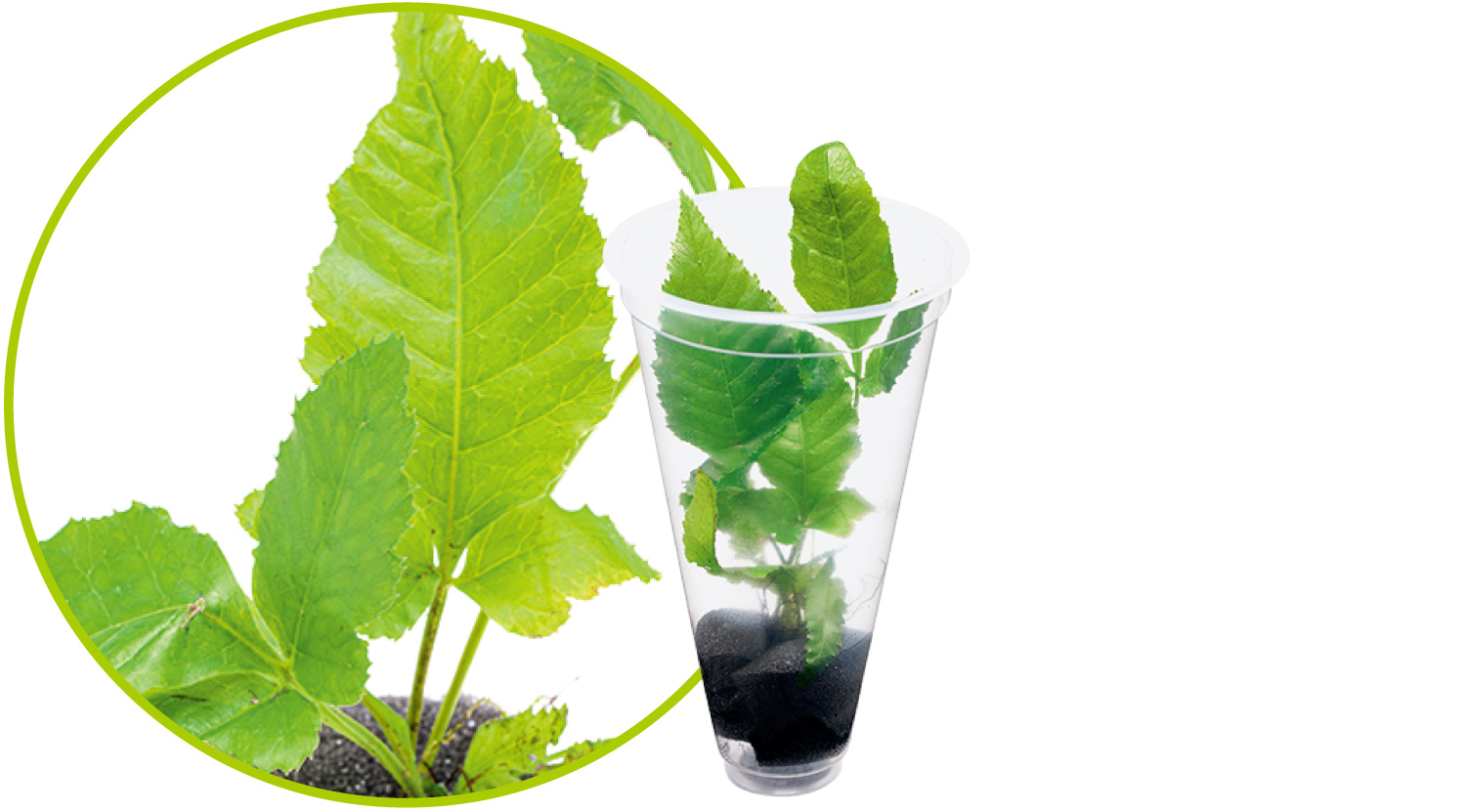 Jungle Plants Bolbitis heteroclita
It is a fern also well-known as an aquatic plant. Although it takes time for Bolbitis heteroclita to fully grow, its appearance can add a touch of wildness to Terra Base.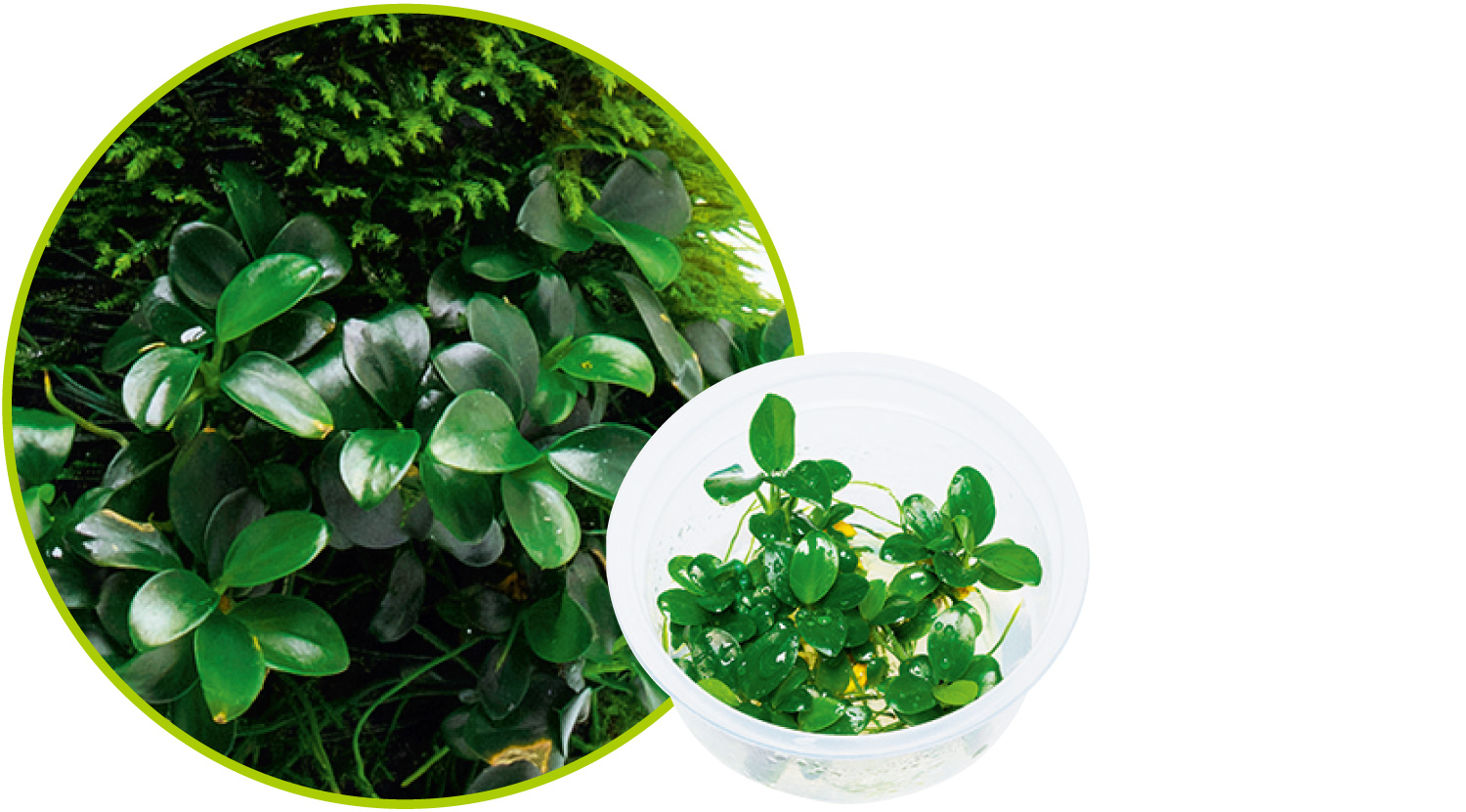 BIO Mizukusa no Mori Anubias barteri var. nana 'Petite'
It can create an atmosphere by making small patches in a few spots on Terra Base. To keep the shiny texture of the leaves, it is important to give lots of water.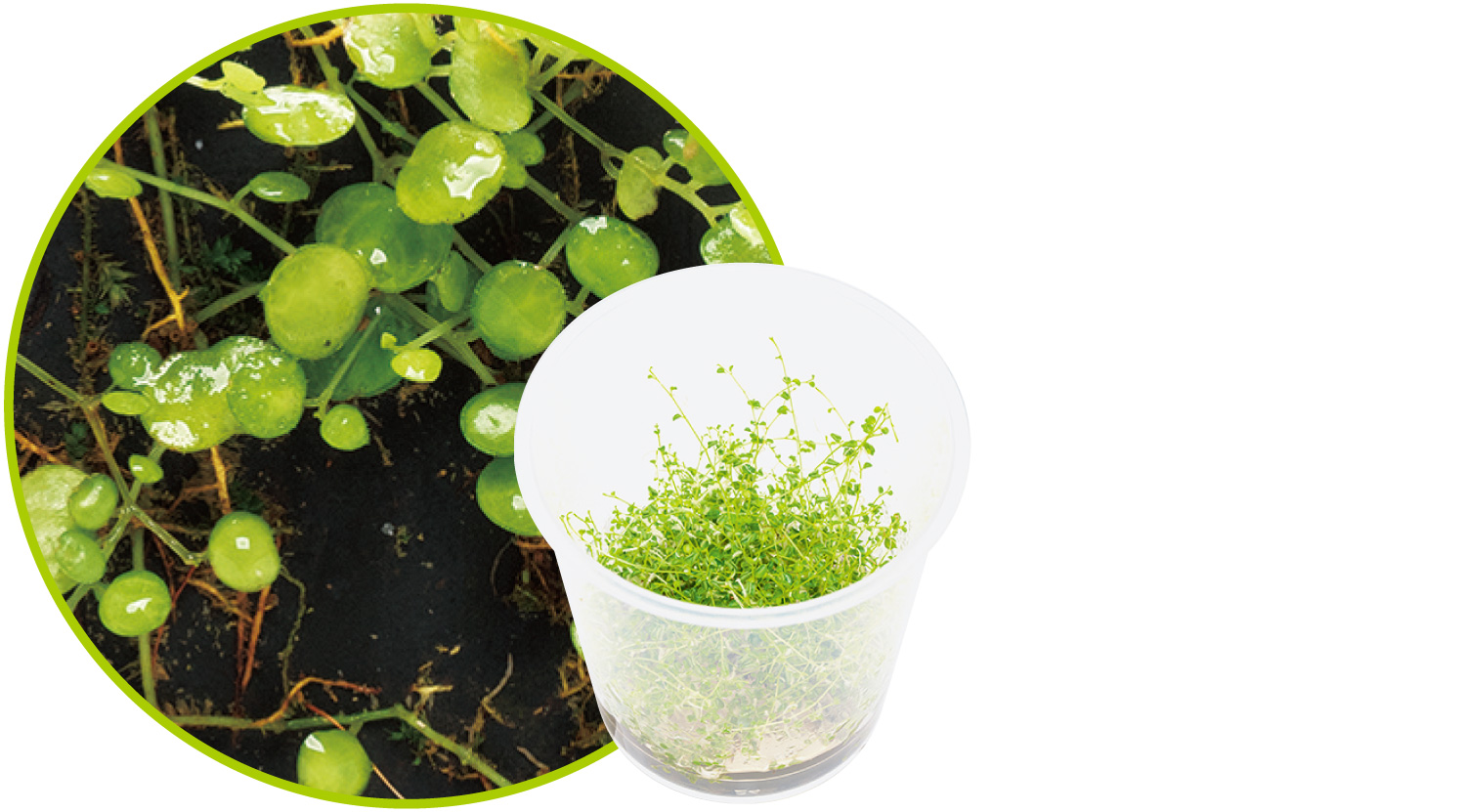 BIO Mizukusa no Mori Peperomia emarignella
When draping Peperomia emarignella on Terra Base with moss, it can create an atmosphere like South American cloud forest. It adopts well with humidity, and if it's slightly dry, its leaves become hard and fleshy.
【Effective Wabi-Kusa Mist】