STYLE 01
A magnificent green wall is
easily created.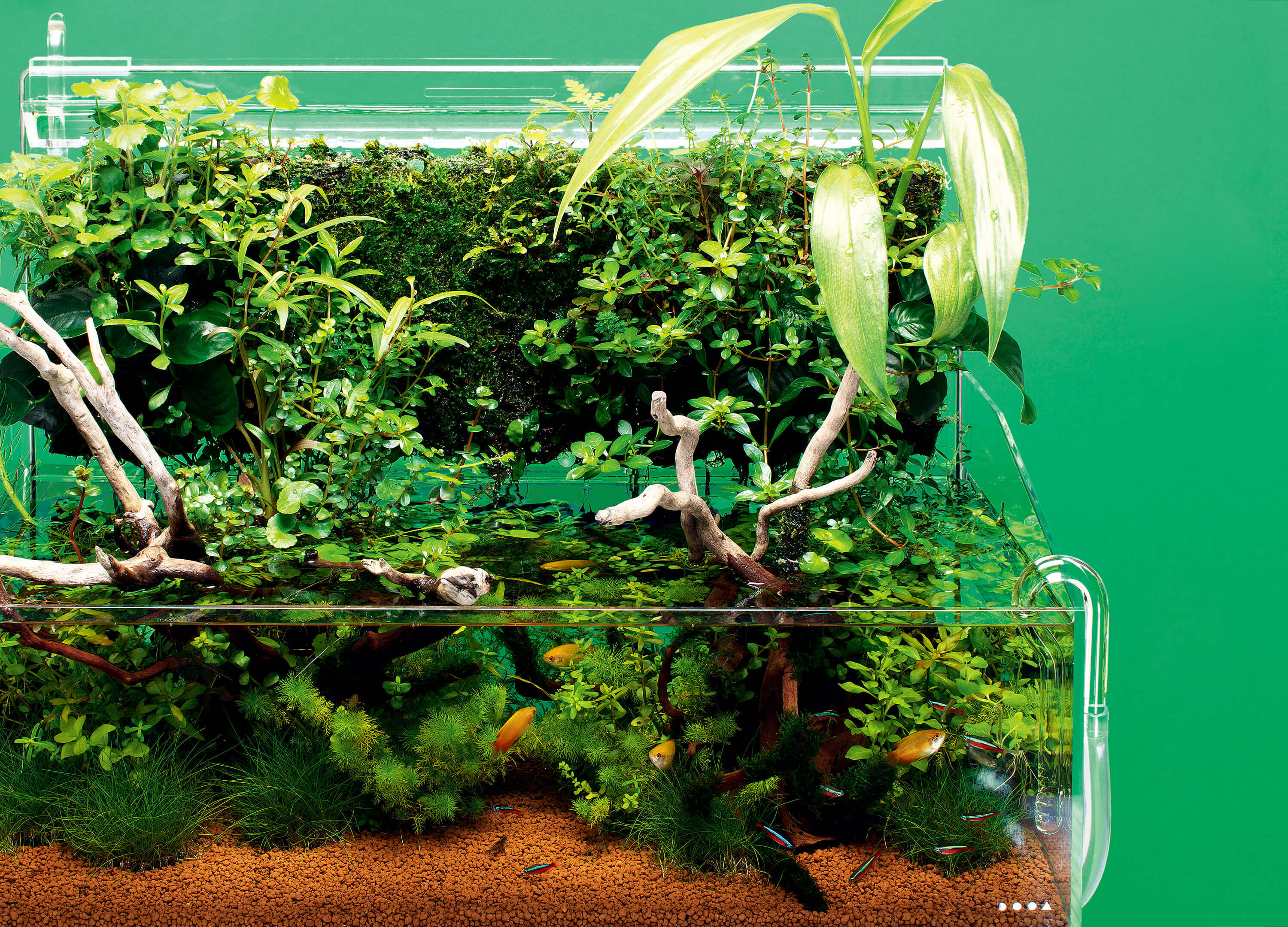 WABI-KUSA WALL 60
+
WABI-KUSA WALL STAND 60
+
NEO GLASS TERRA H23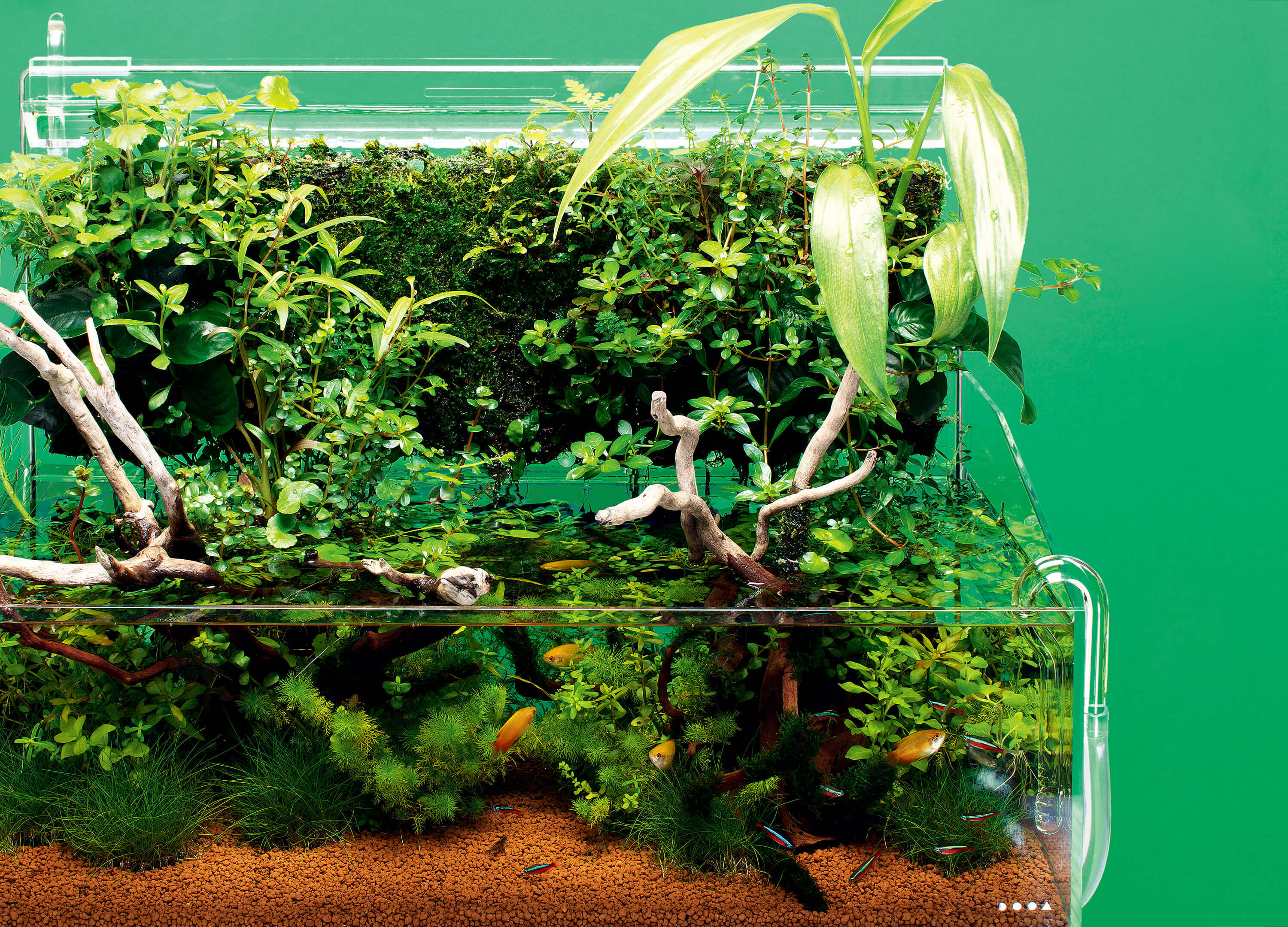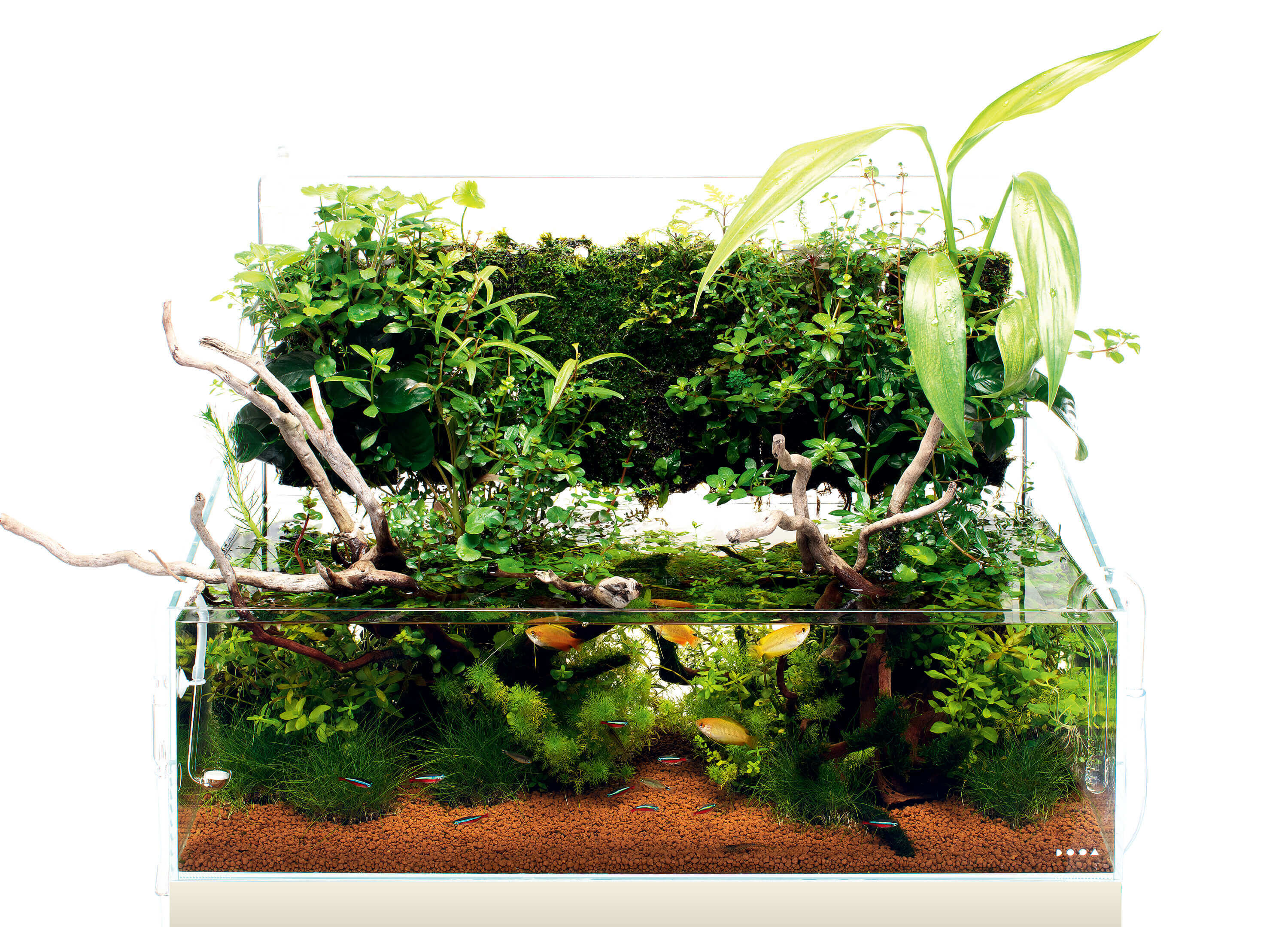 Recreating the natural appearance of mosses and grass growing on a rock face dripping with water.
Mosses and ferns are often seen growing on a rock wall dripping with water in mountains and mountain streams. A magnificent, natural atmosphere of such a rock wall can be created using a Wabi-Kusa Wall.
point

01
A newly developed Cascade System
with water running down like a waterfall
Although a shower pipe was used for the outflow part of the prototype Wabi-Kusa Wall,
the newly developed Cascade System makes the maintenance of the system much easier.
Water runs down the wall surface just like a small waterfall flowing down a rock wall.
pickup
SOLAR RGB

from NATURE AQUARIUM GOODS


+
WOOD CABINET

from NATURE AQUARIUM GOODS

A suspension type Solar RGB is best suited for
this style of an aquarium.
It bring out the beauty of aquatic plants
with brilliant light.
pickup
NEO GLASS TERRA H23
Neo Grass Terra H23 is a newly developed tank
for an aqua terrarium.
Both emersed and submersed leaves of
aquatic plants can be enjoyed at the same time
because of the shallow water depth of the tank.
pickup
WABI-KUSA MAT
An emersed leaf of an aquatic plant has an appeal that is somewhat
different from that of a submersed leaf.
Emersed leaves of aquatic plants can be enjoyed along
with submersed leaves in an aqua terrarium
as if you are at a waterfront.

Create your own original wall simply
using a DOOA Wabi-Kusa Mat.
pickup
MOS ROCK
A Moss Rock, which is a small Unzan Stone wrapped with Willow Moss,
is very handy for an aqua terrarium as well as in a standard aquarium
and allows you to create a natural appearance
by simply placing it in a layout.