STYLE 04
A combination of emersed and
submersed grown leaves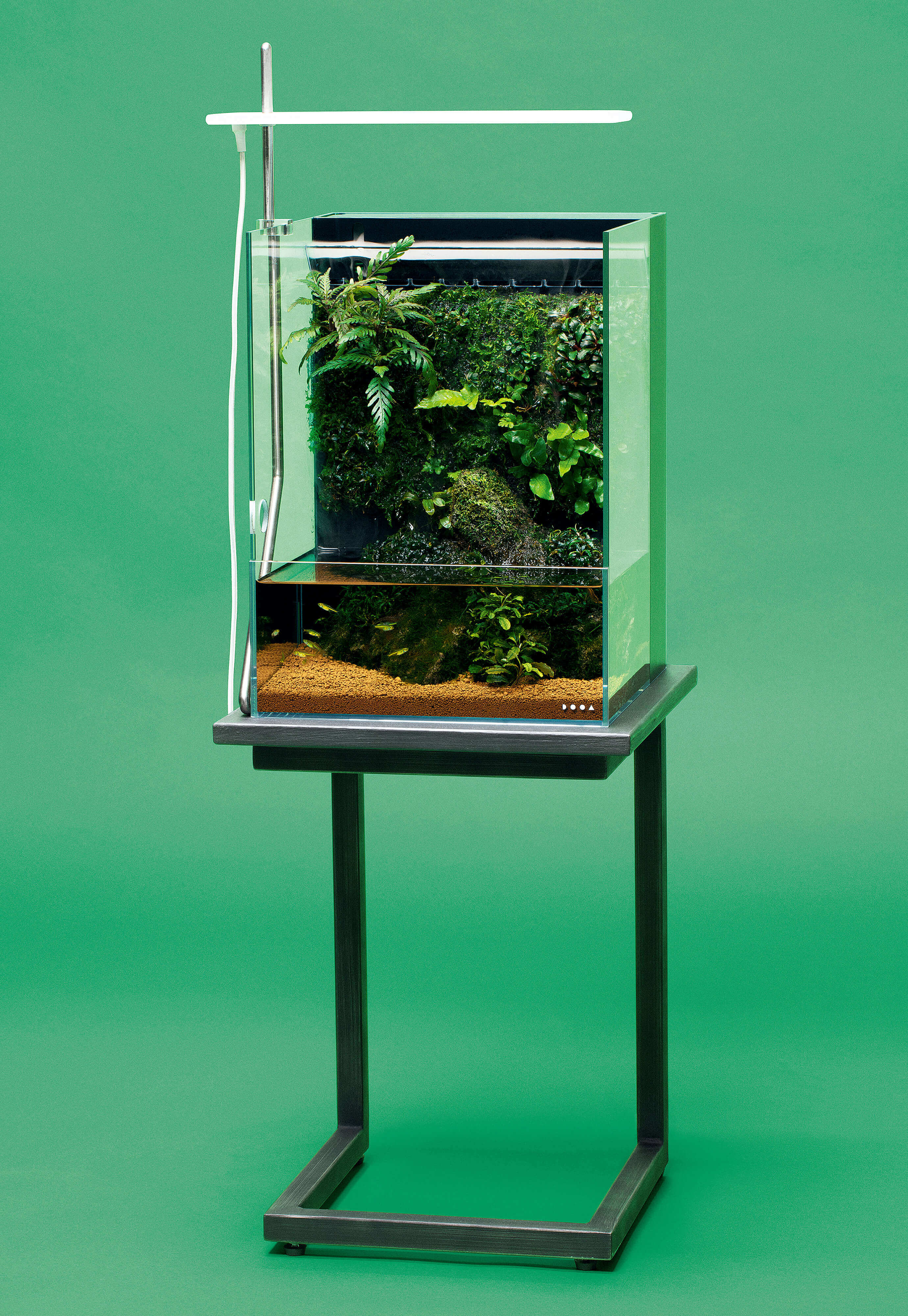 SYSTEM TERRA 30
+
SOL STAND G
+
BASE STAND 35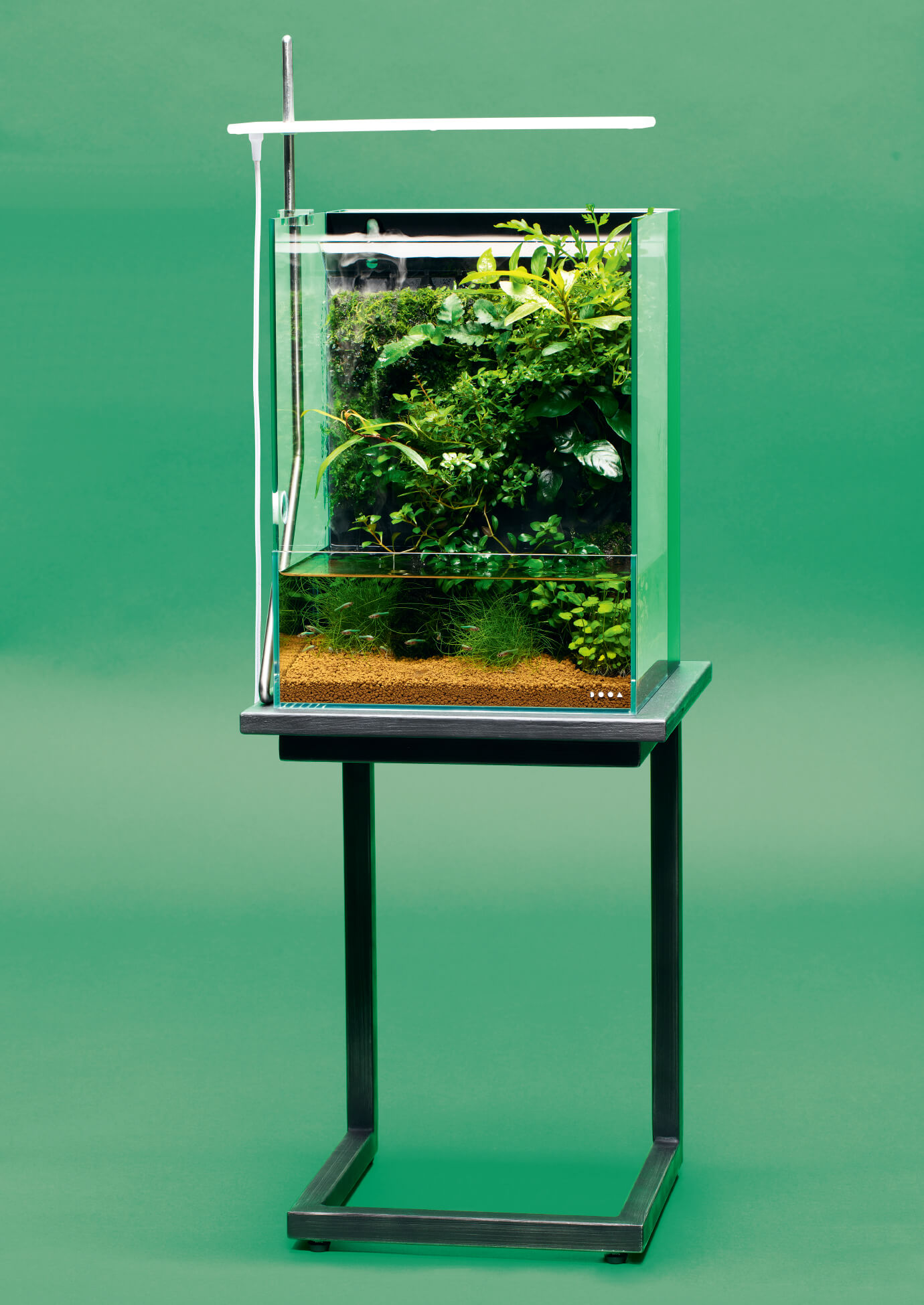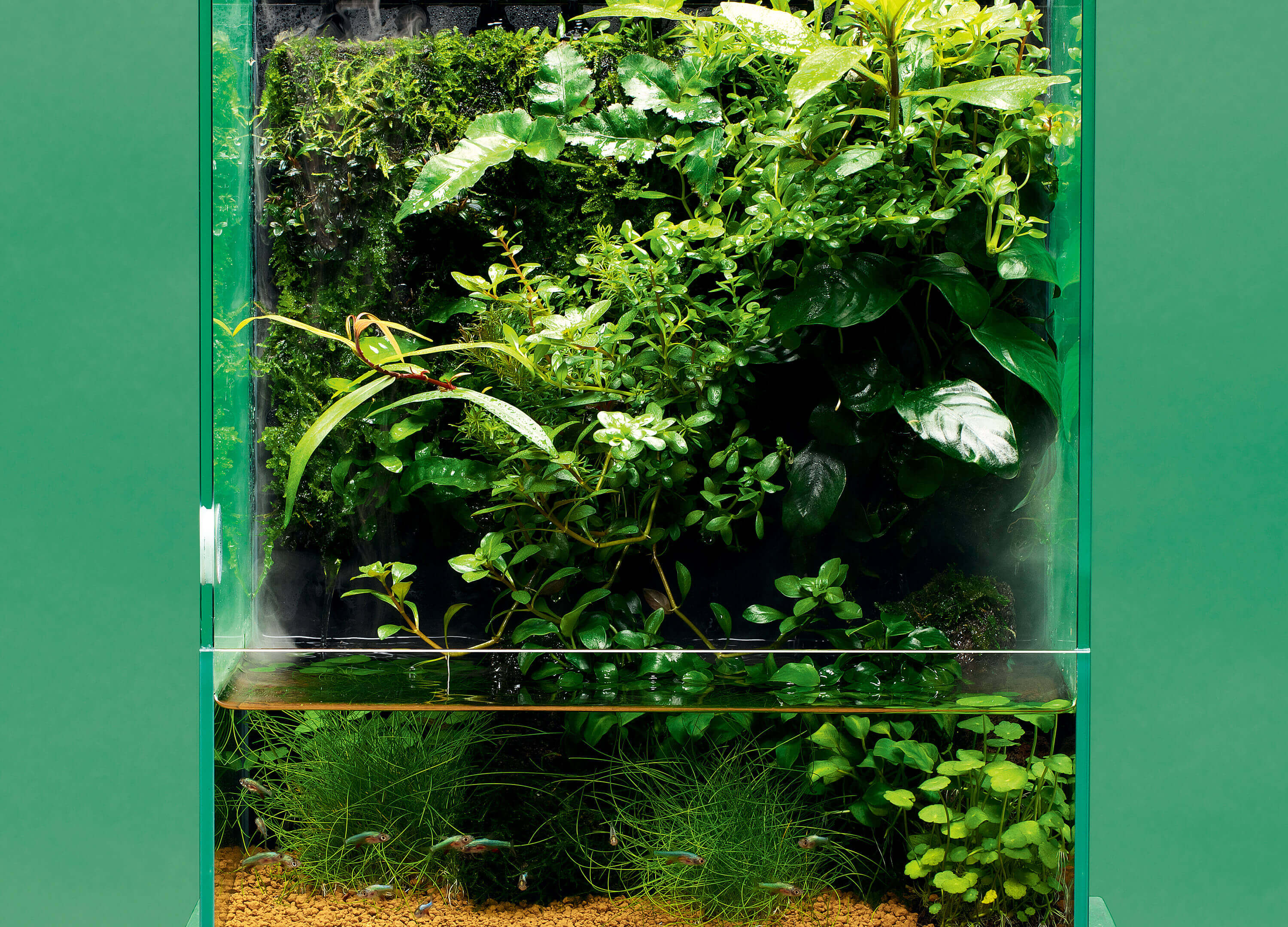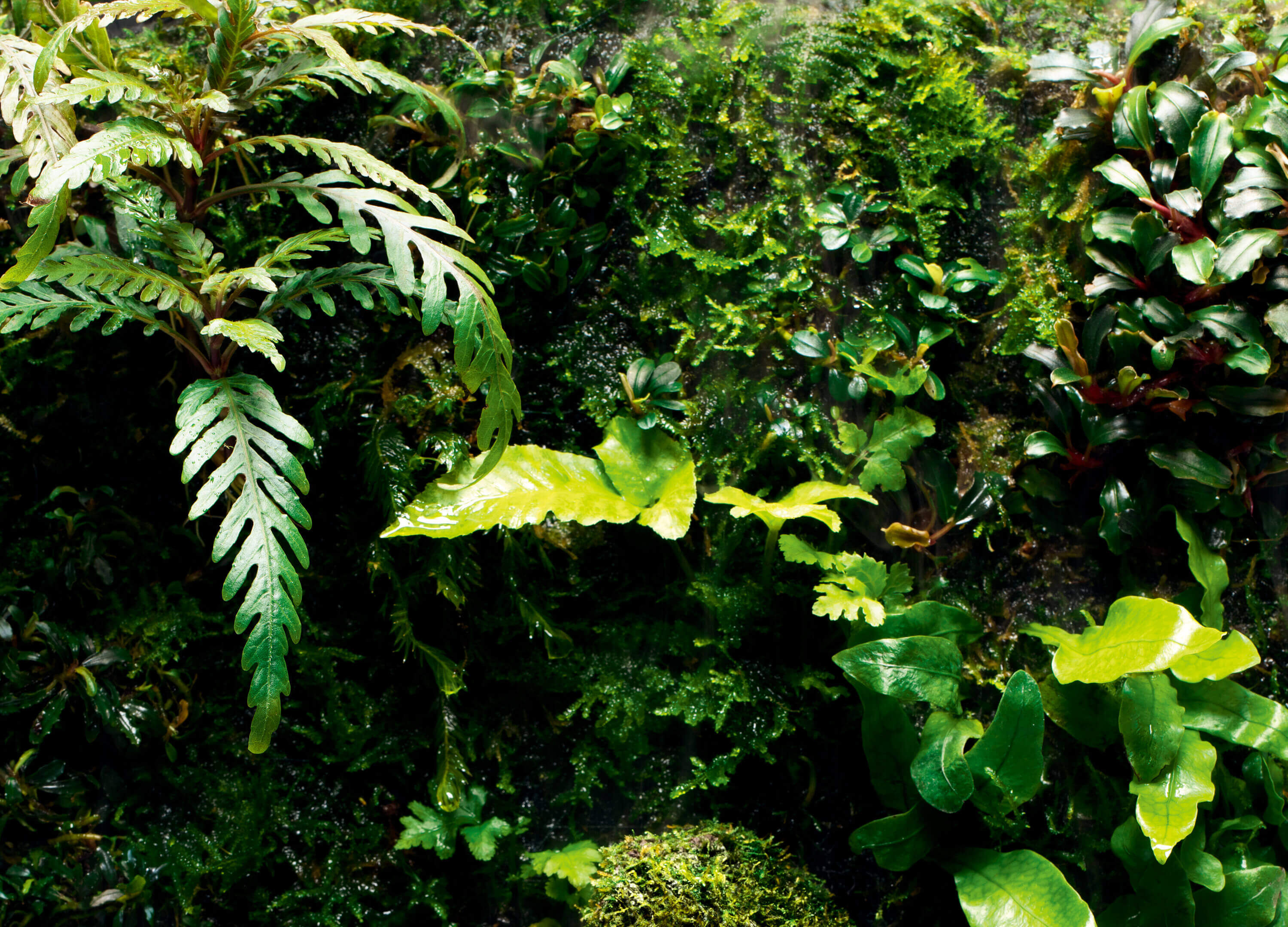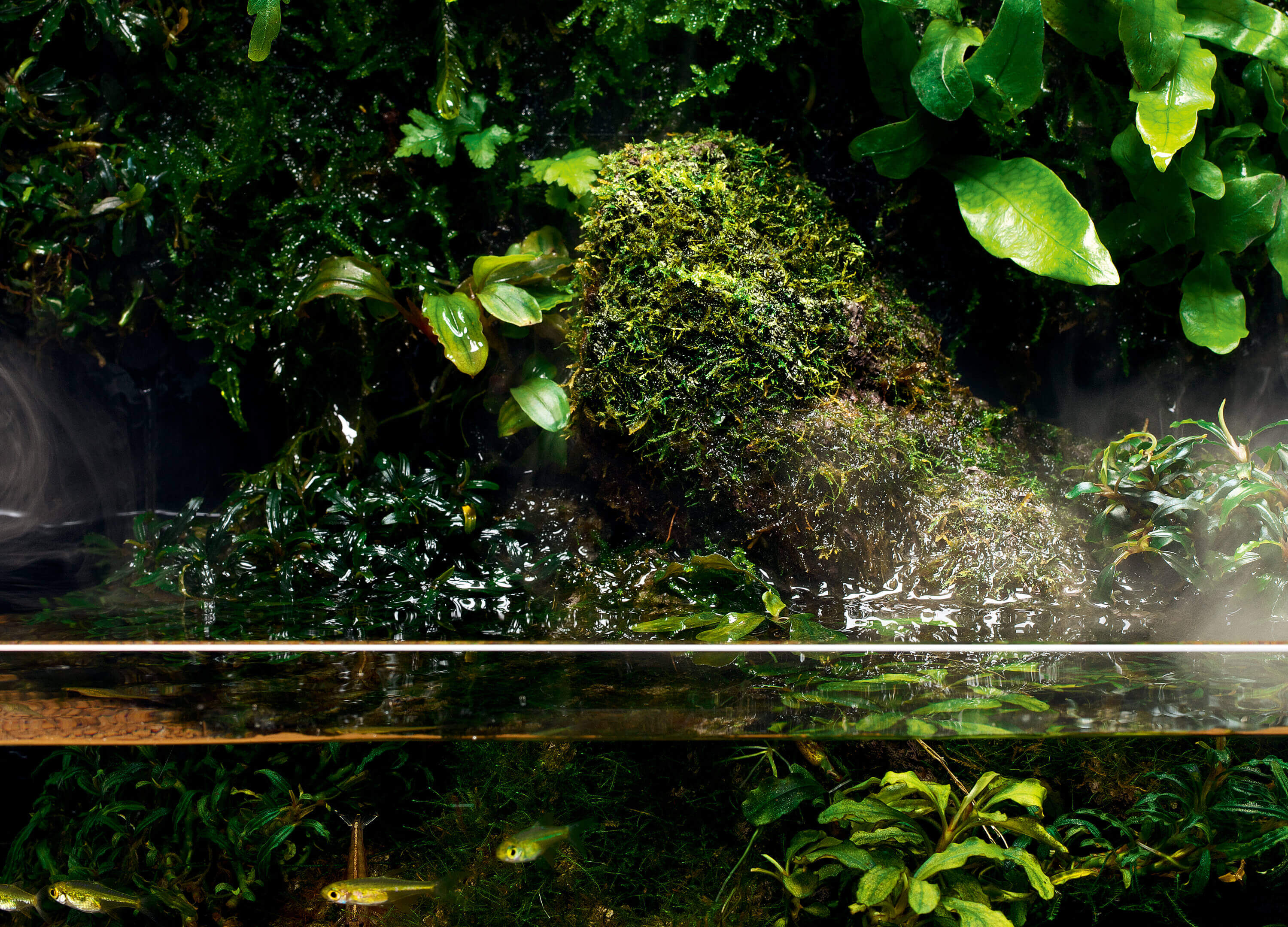 A small integrated system
that brings a green wall closer to you.
System Terra 30 was developed
to let you create a living, green wall easily with a Wabi-Kusa Wall.
It is an integrated system equipped with its own filter.
Despite its small 30 cm-long size,
it can create a dramatic impression, like a mountain stream in a jungle visibly
emerging beyond a cloud forest.
point

01
A newly developed Cascade System
with water running down like a waterfall
Although a shower pipe was used for the outflow part of the prototype Wabi-Kusa Wall,
the newly developed Cascade System makes the maintenance of the system much easier.
Water runs down the wall surface just like a small waterfall flowing down a rock wall.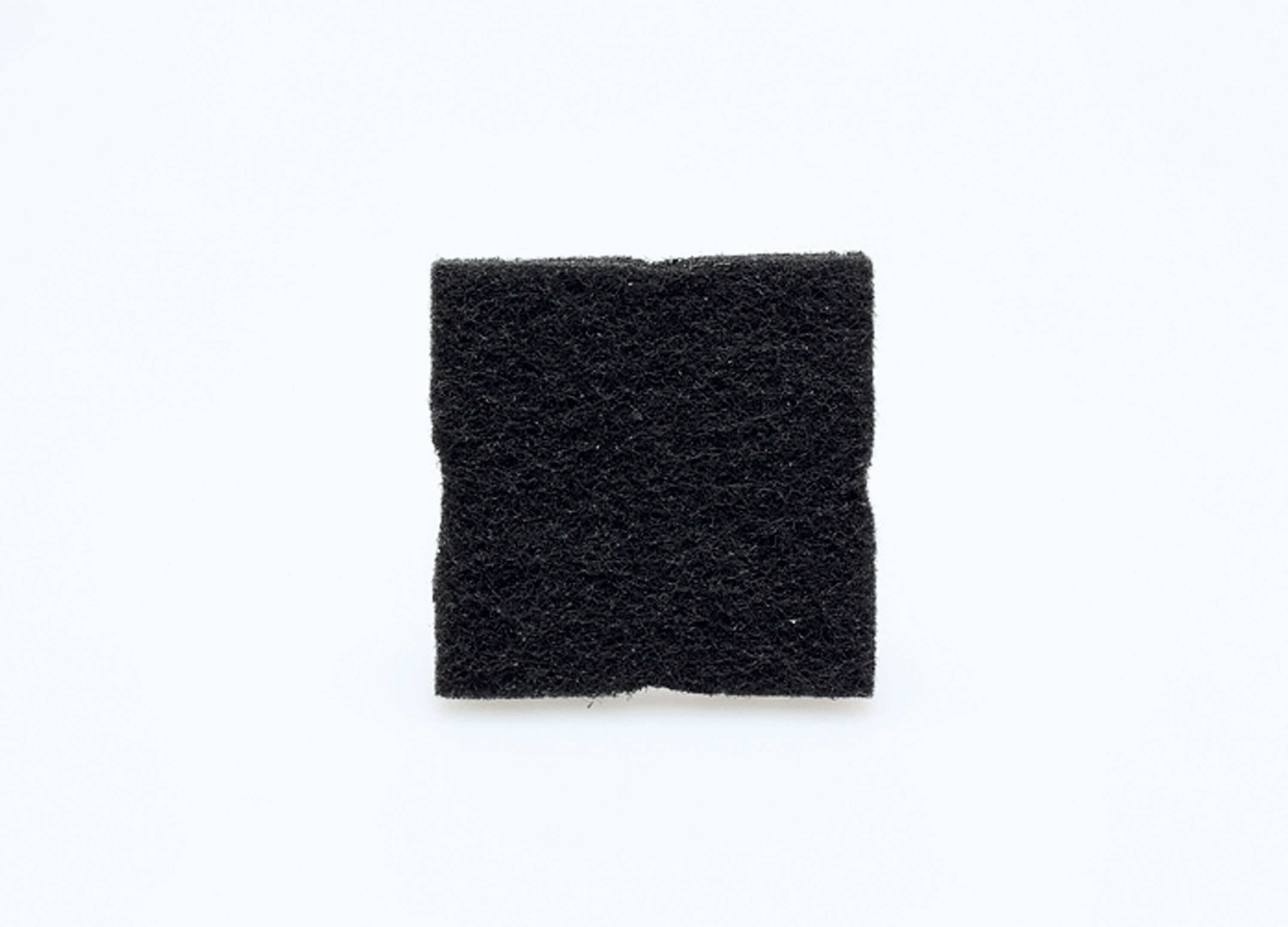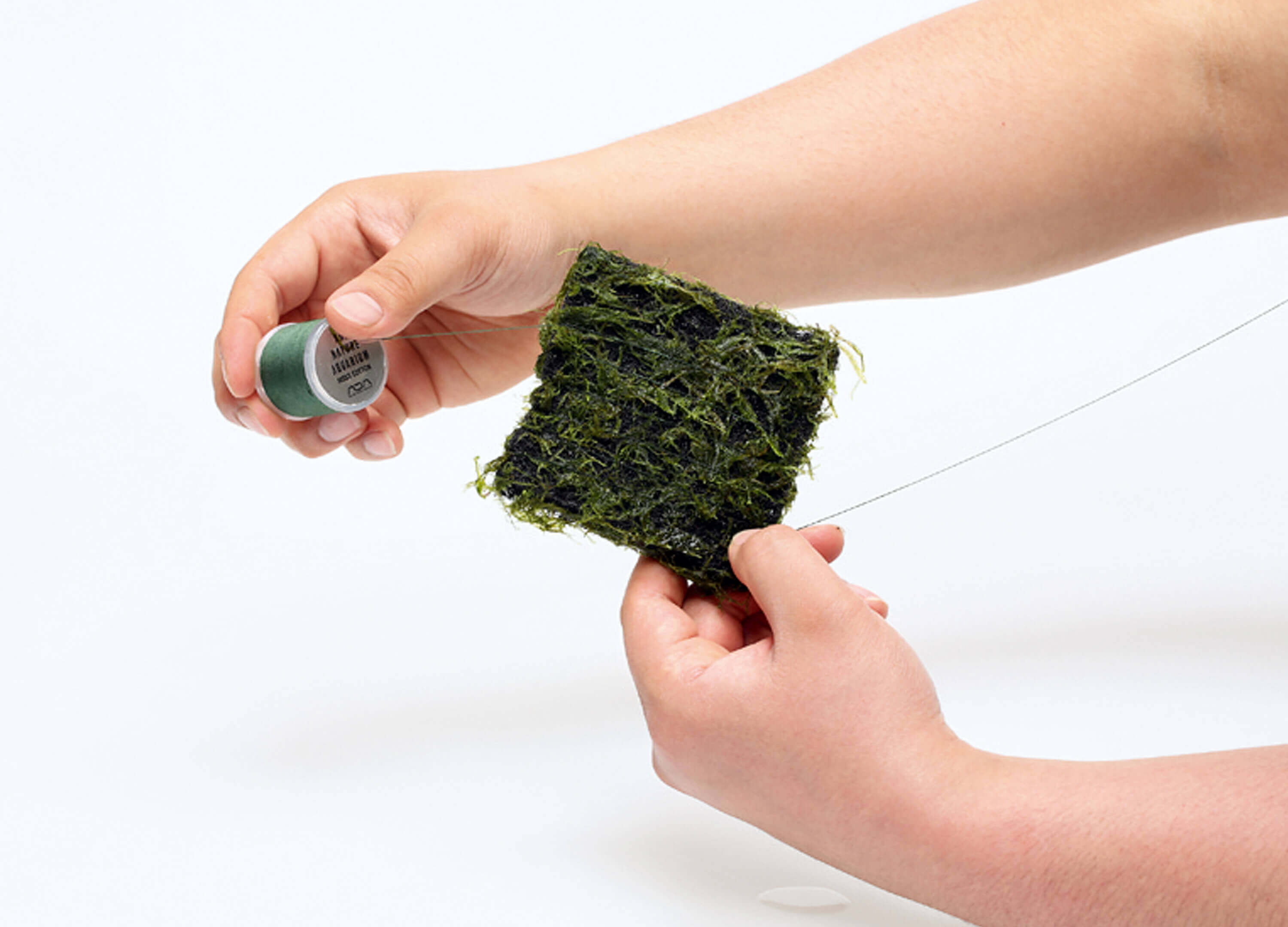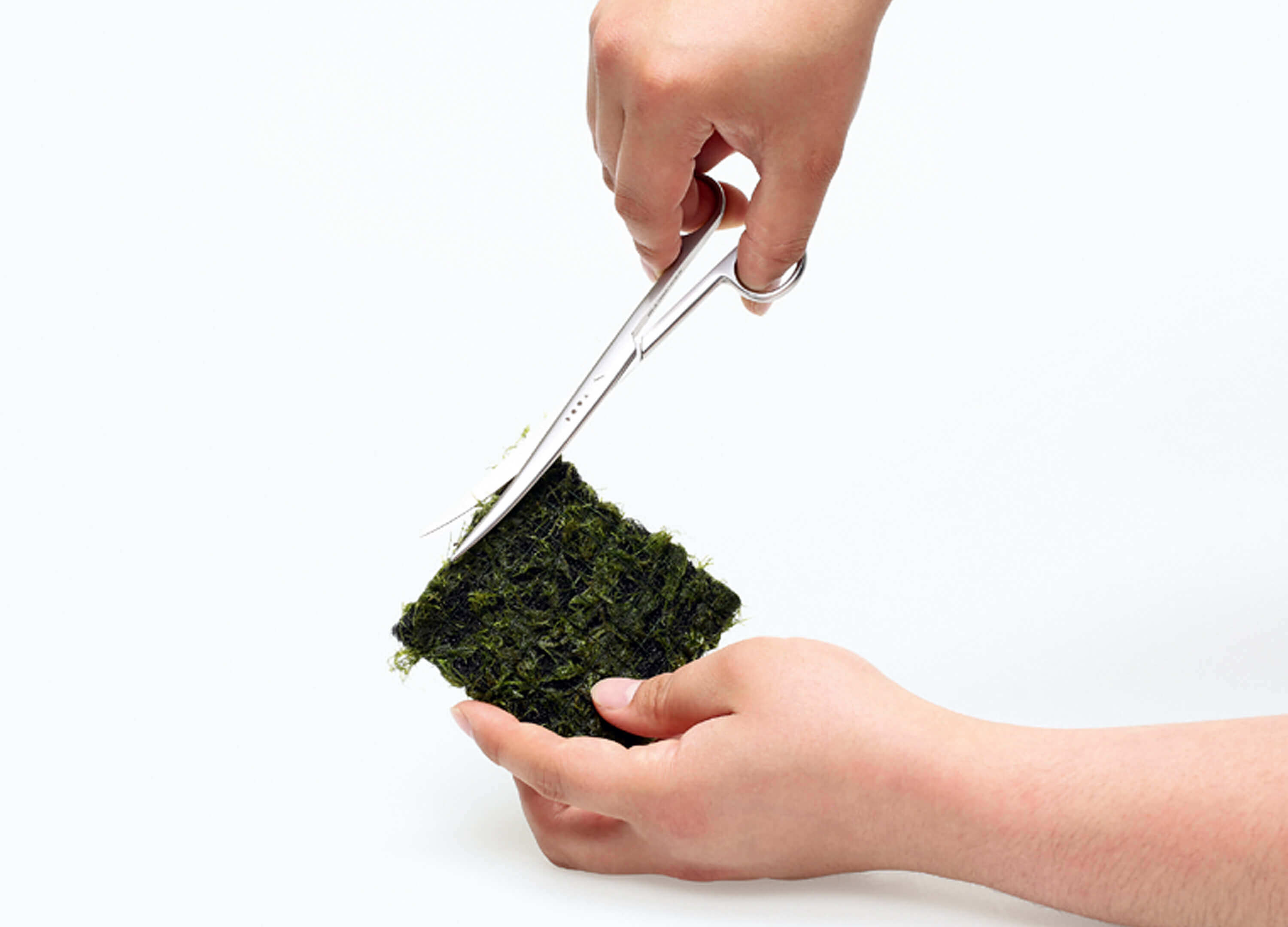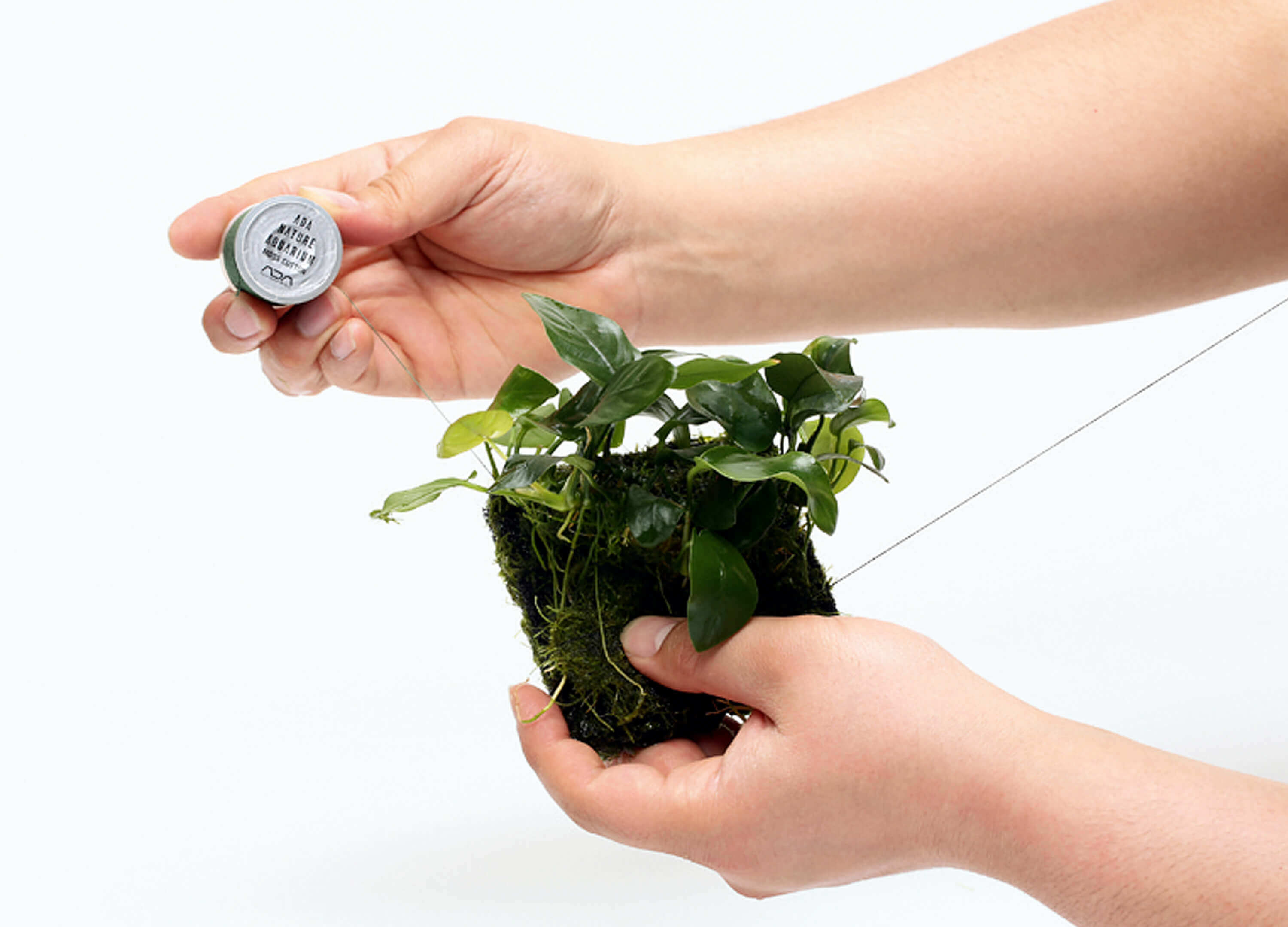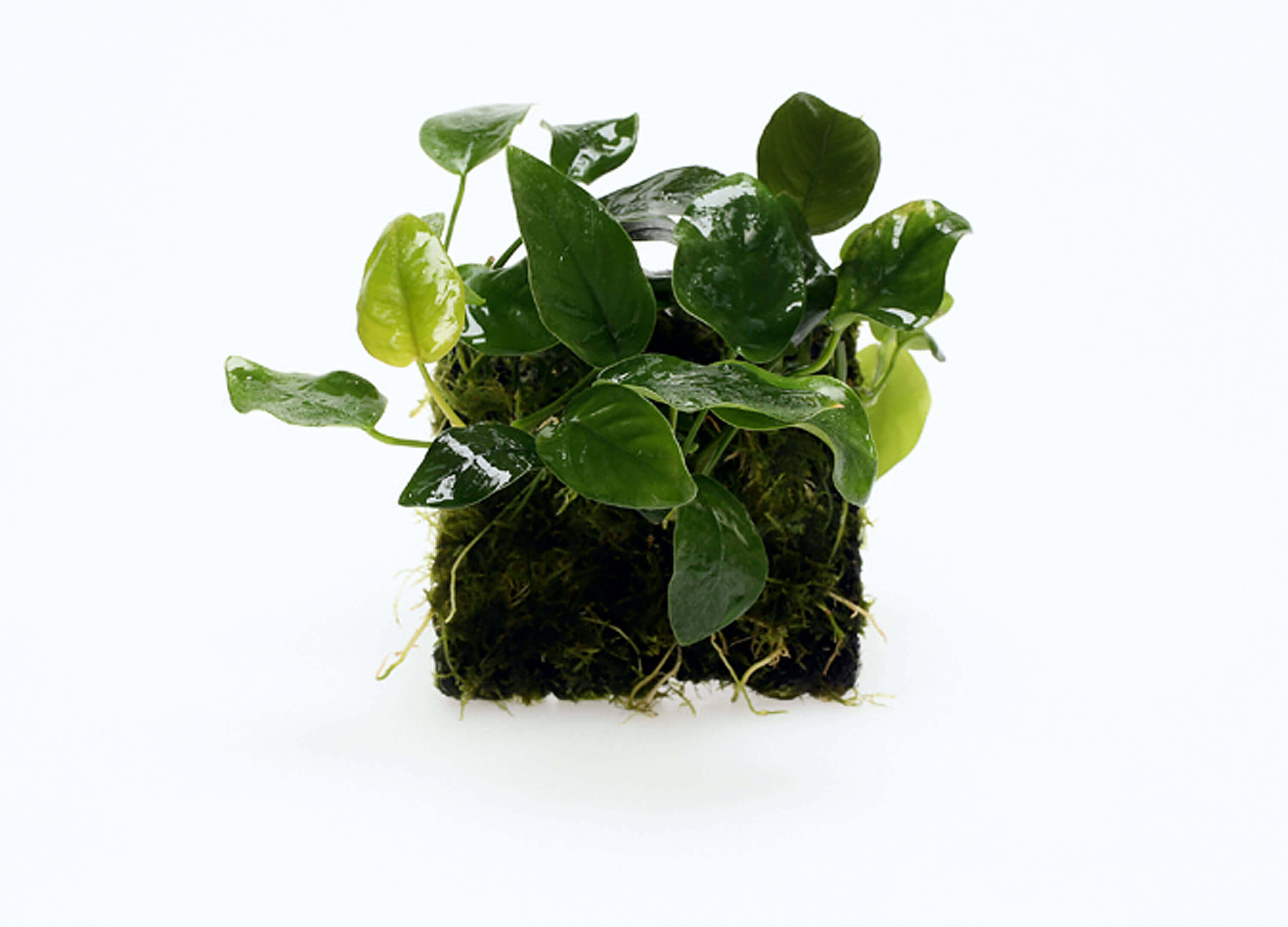 point

02
Wabi-Kusa Mat with a superior
water-holding property
Sponge-type Wabi-Kusa Mat with superior water permeability
and water holding property is used as the base to attach
mosses and aquatic plants.
You won't have to worry about your plants drying up.
Wabi-Kusa Wall 60 comes with twelve Wabi-Kusa Mats.
Any moss or aquatic plants can be attached to the mats.
pickup
SOL STAND G


+
BASE STAND 35

Sol Stand G and Base Stand 35 are designed
with System Aqua 30 in mind.
They will add an accent to your décor with
their uniform appearance.
pickup
SYSTEM TERRA 30
SYSTEM TERRA 30
This is a new system aquarium to let you enjoy
an aqua terrarium with a DOOA's original flowing
water system "Cascade" and Wabi-Kusa mats.
They system comes with six unplanted Wabi-Mats.
pickup
WABI-KUSA MAT
An emersed leaf of an aquatic plant has an appeal that is somewhat
different from that of a submersed leaf.
Emersed leaves of aquatic plants can be enjoyed along
with submersed leaves in an aqua terrarium
as if you are at a waterfront.

Create your own original wall simply
using a DOOA Wabi-Kusa Mat.
pickup
WABI-KUSA
A stainless steel hanger to hold a Wabi-Kusa.
It opens up the possibility to grow and enjoy emersed
grown leaves in a layout.
pickup
MOS ROCK
A Moss Rock, which is a small Unzan Stone wrapped with Willow Moss,
is very handy for an aqua terrarium as well as in a standard aquarium
and allows you to create a natural appearance
by simply placing it in a layout.