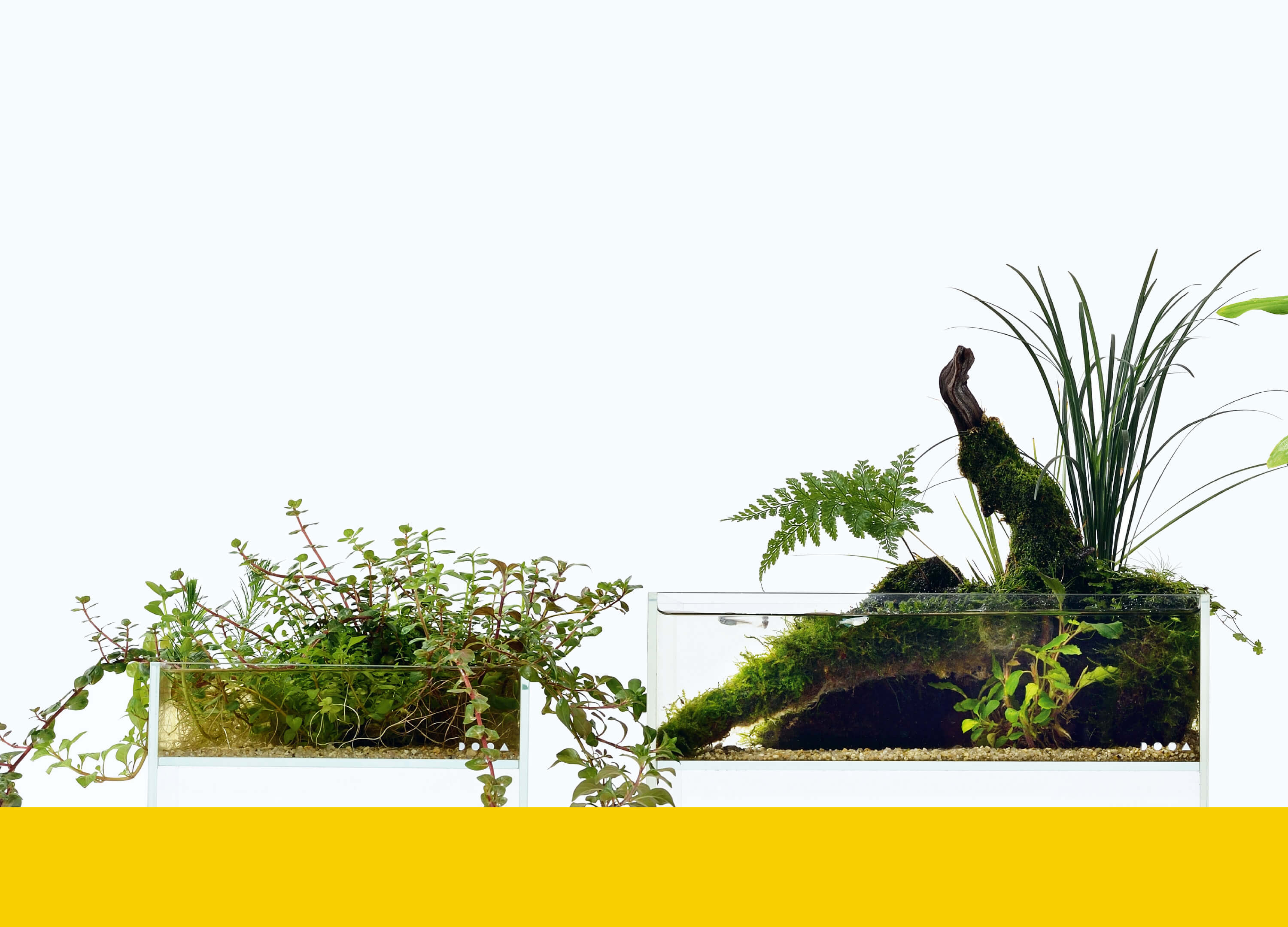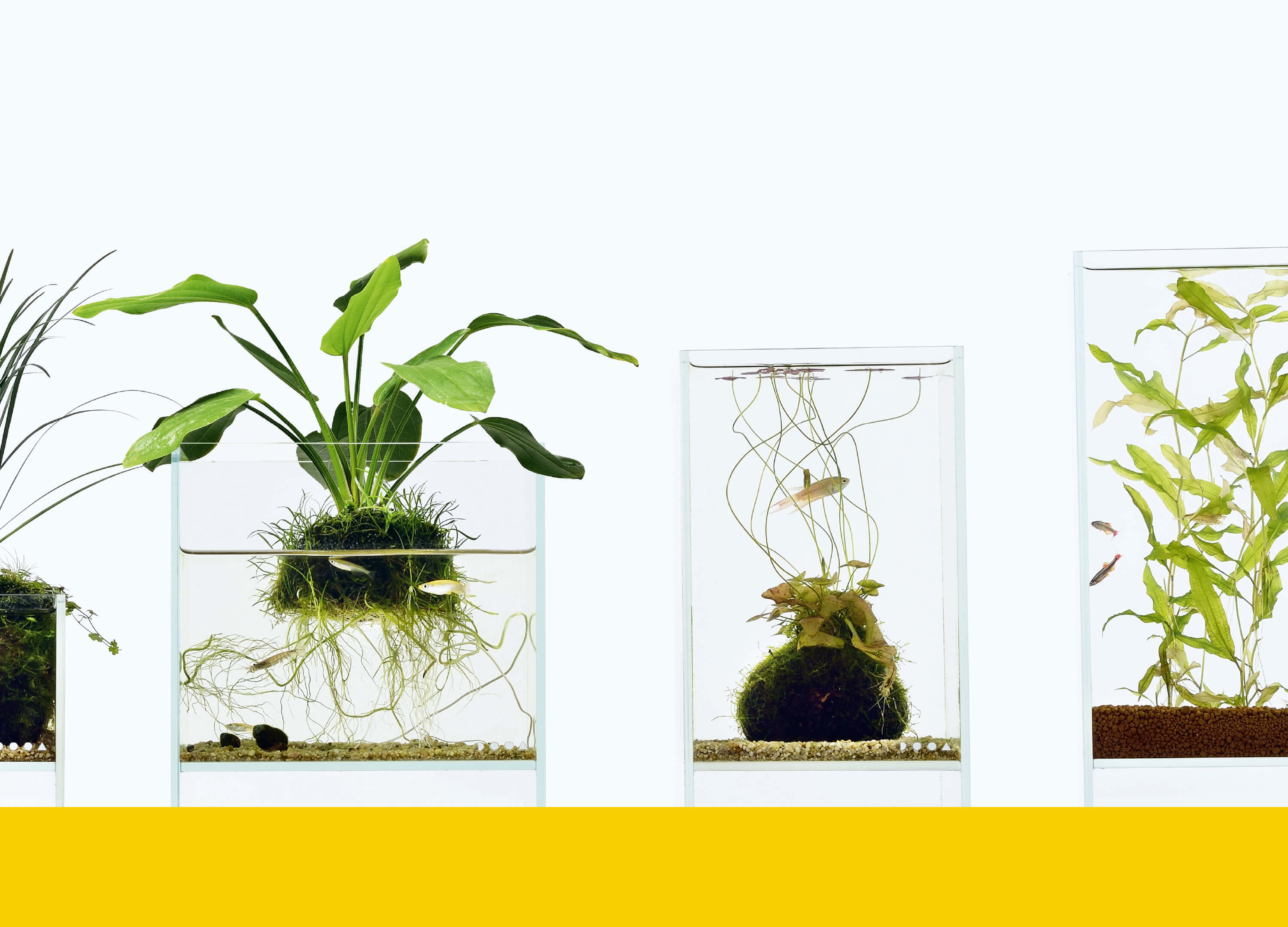 Create a hanging garden in your
favorite space.
A new raised bottom aquarium allows you to create
your own hanging garden like the hanging gardens of Babylon,
which was regarded as one of the seven wonders of
the ancient world.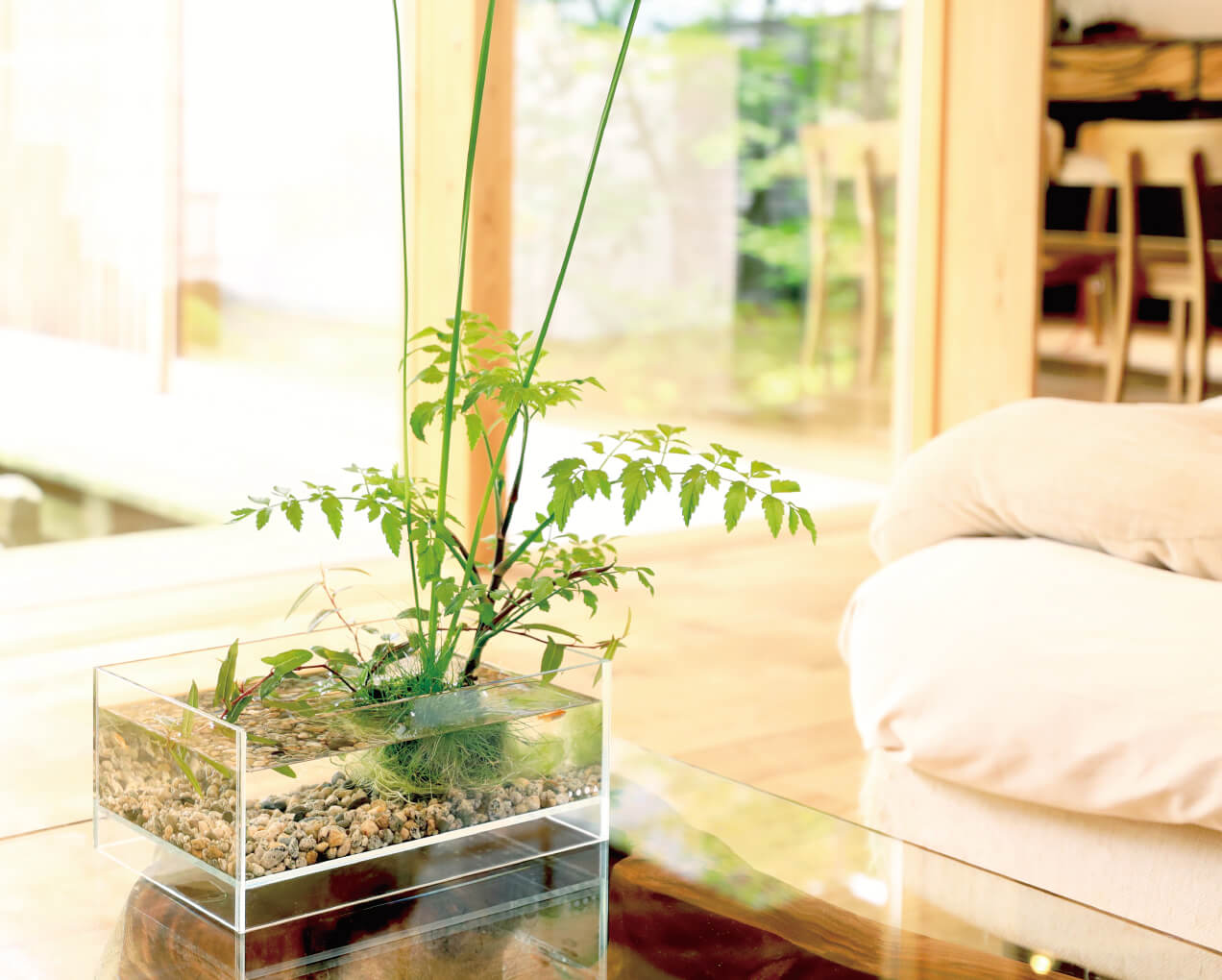 point

01
A new style of aquarium created
with a floating sensation
A novel design with an open space below the bottom
glass of the aquarium creates an appearance of keeping
aquatic plants and fish in air.
The simple design blends well with décor.
pickup
SOL STAND G


+
BASE STAND 35

Sol Stand G and Base Stand 35 are designed
with Neo Glass Air in mind.
They will add an accent to your décor with
their uniform appearance.
pickup
NEO GLASS AIR
A new and distinctively DOOA style aquarium with an open
space below the bottom plate of the aquarium.
It proposes a sophisticated lifestyle with aquatic plants.
This whimsical aquarium comes in five different sizes.
pickup
WABI-KUSA MAT
An emersed leaf of an aquatic plant has an appeal that is somewhat
different from that of a submersed leaf.
Emersed leaves of aquatic plants can be enjoyed along
with submersed leaves in an aqua terrarium
as if you are at a waterfront.

Create your own original wall simply
using a DOOA Wabi-Kusa Mat.
pickup
MOS ROCK
A Moss Rock, which is a small Unzan Stone wrapped with Willow Moss,
is very handy for an aqua terrarium as well as in a standard aquarium
and allows you to create a natural appearance
by simply placing it in a layout.