Have fun with system Vol. 2 "Enjoy creating an environment"
DOOA's system aquariums allow us to effortlessly enjoy creating layouts and growing plants. Shibata, one of the best maintenance technicians in the NAC department, introduces the daily maintenance and practice. I'm doing the maintenance today too!, says Shibata.
Create an environment that is easy for plants to grow

Although it depends on the plants that you are using, a good acclimatization will lead to a certain degree of tolerance to drought and lack of water. The Mistflow had been constantly operated to maintain humidity around the wall since immediately after planting, but from 4 weeks after setting, we changed the routine to one that is suitable for growth of the acclimatized plants, which is neither too dry nor too wet. The pump that pumps water to the wall area is also stopped for a period of time to control the growth of anaerobic bacteria inside the Wabi-Kusa Mats and the risk of blue-green algae outbreaks. This method was also used in the Nature Tower 360° system exhibited at the NATURE AQUARIUM EXHIBITION 2021 TOKYO last year, and it had a great effect on the growth of moss on the wall.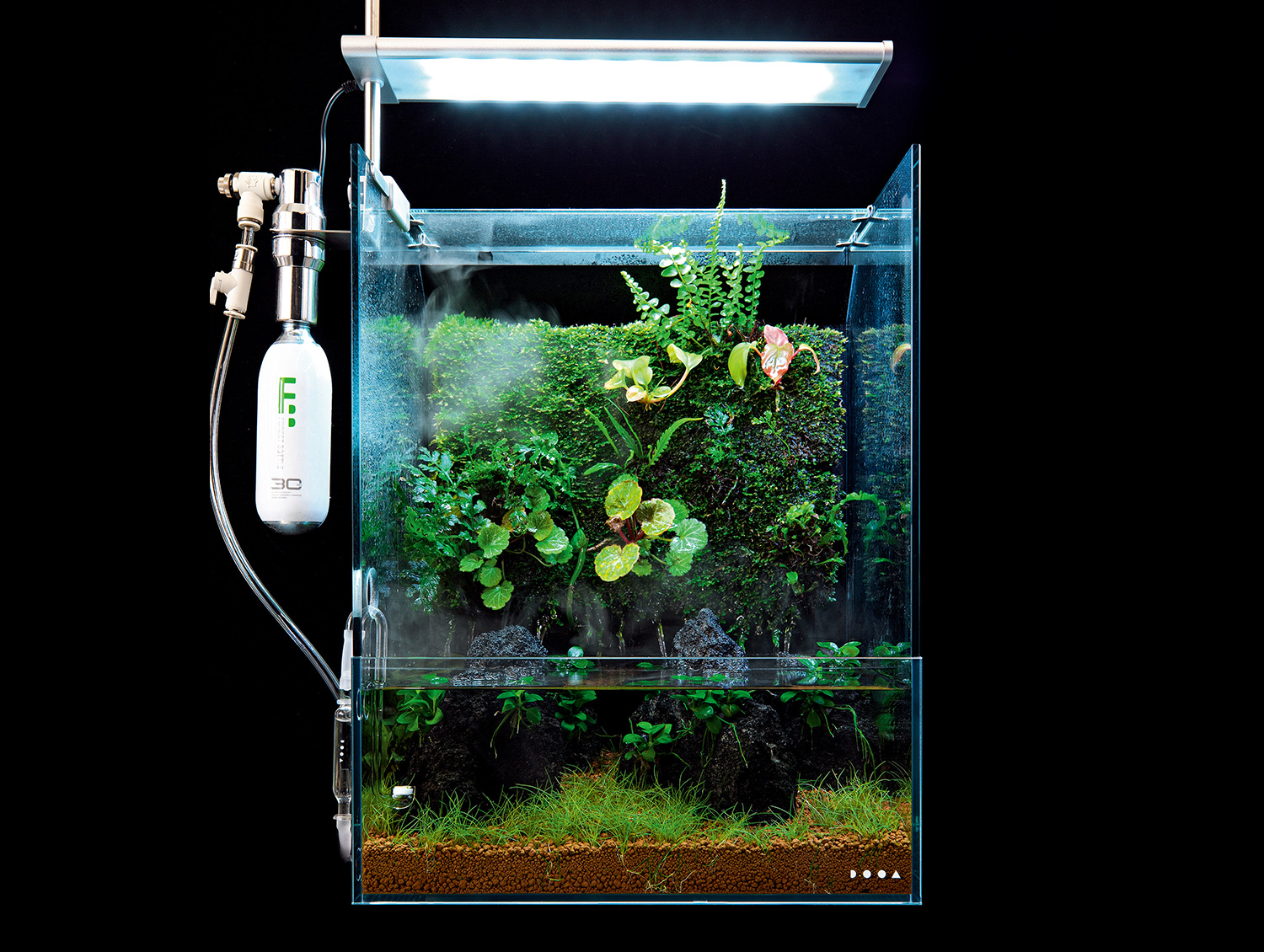 DATA
Lighting Hours: 8 hours (9:00-17:00)
CO2: 2 bubbles per second with CO2 Mini Counter
Pump: Pump stops for 10 minutes every 2 hours (Mistflow also stops at the same time)
Water change: 4L once a week
Water quality measurements (4 weeks after production):
COD 2
NH4 0.2≧
N02 0.02≧
N03 5
PO4 0.02
TH 50
pH 6.4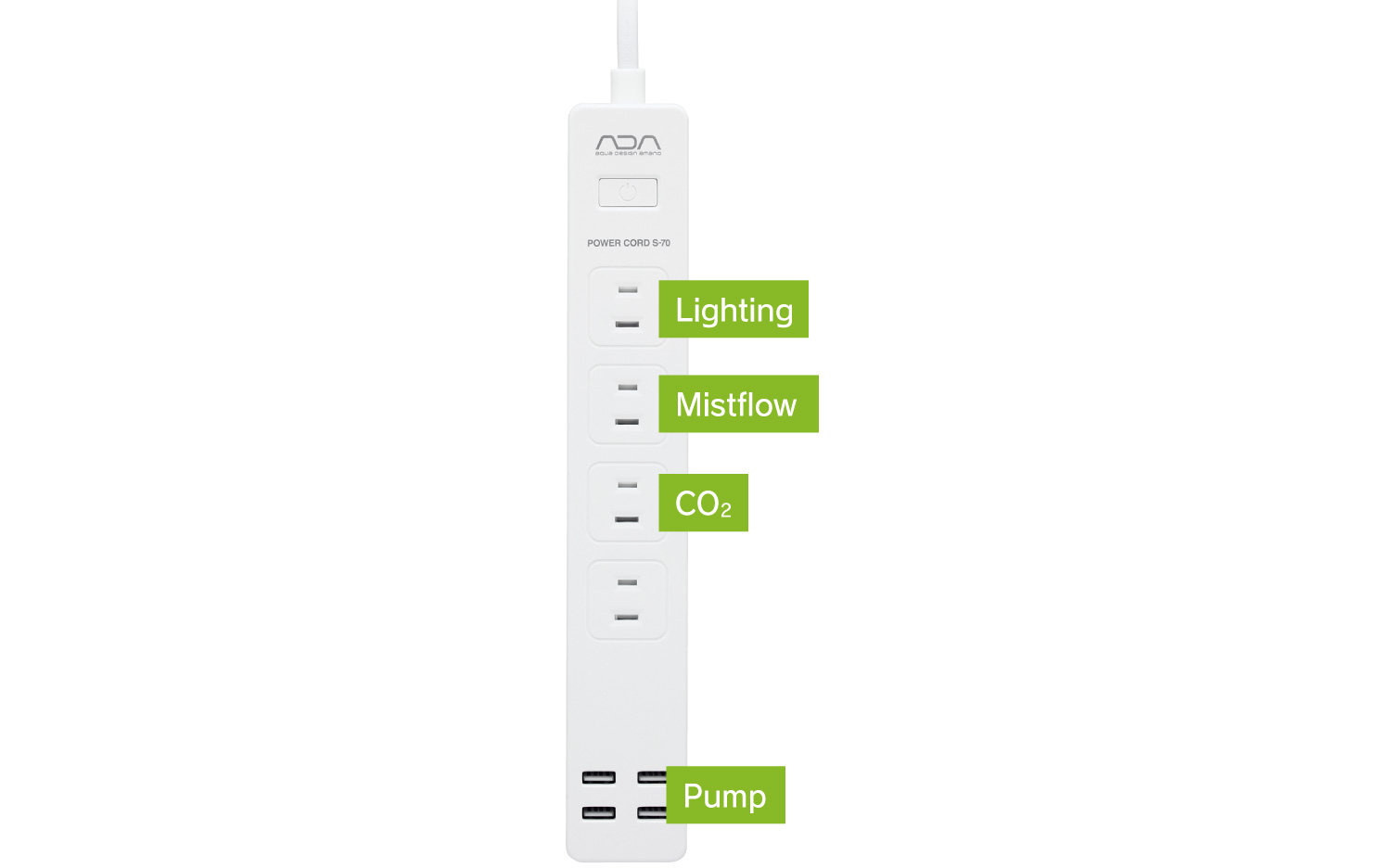 Point 01 Manage the system with Power Cord S-70
The operation of lighting, pump, misting, and CO2 addition is centrally managed by Power Cord S-70. Routines are updated according to layout conditions.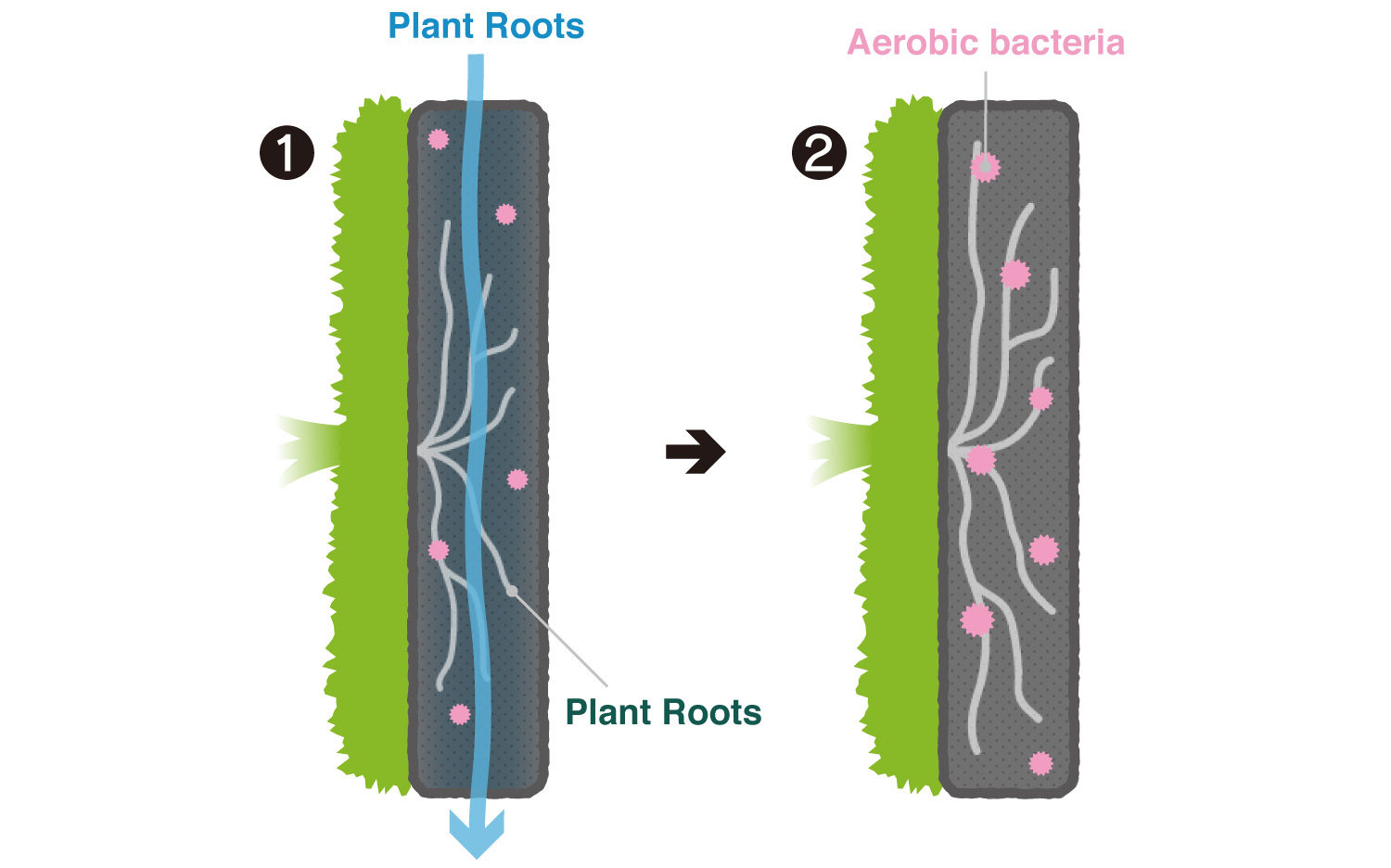 Point 02 Change the amount of water for the wall section
Water is drained, and air is allowed to pass through, promoting the growth of aerobic bacteria around the plant roots as well as rooting itself.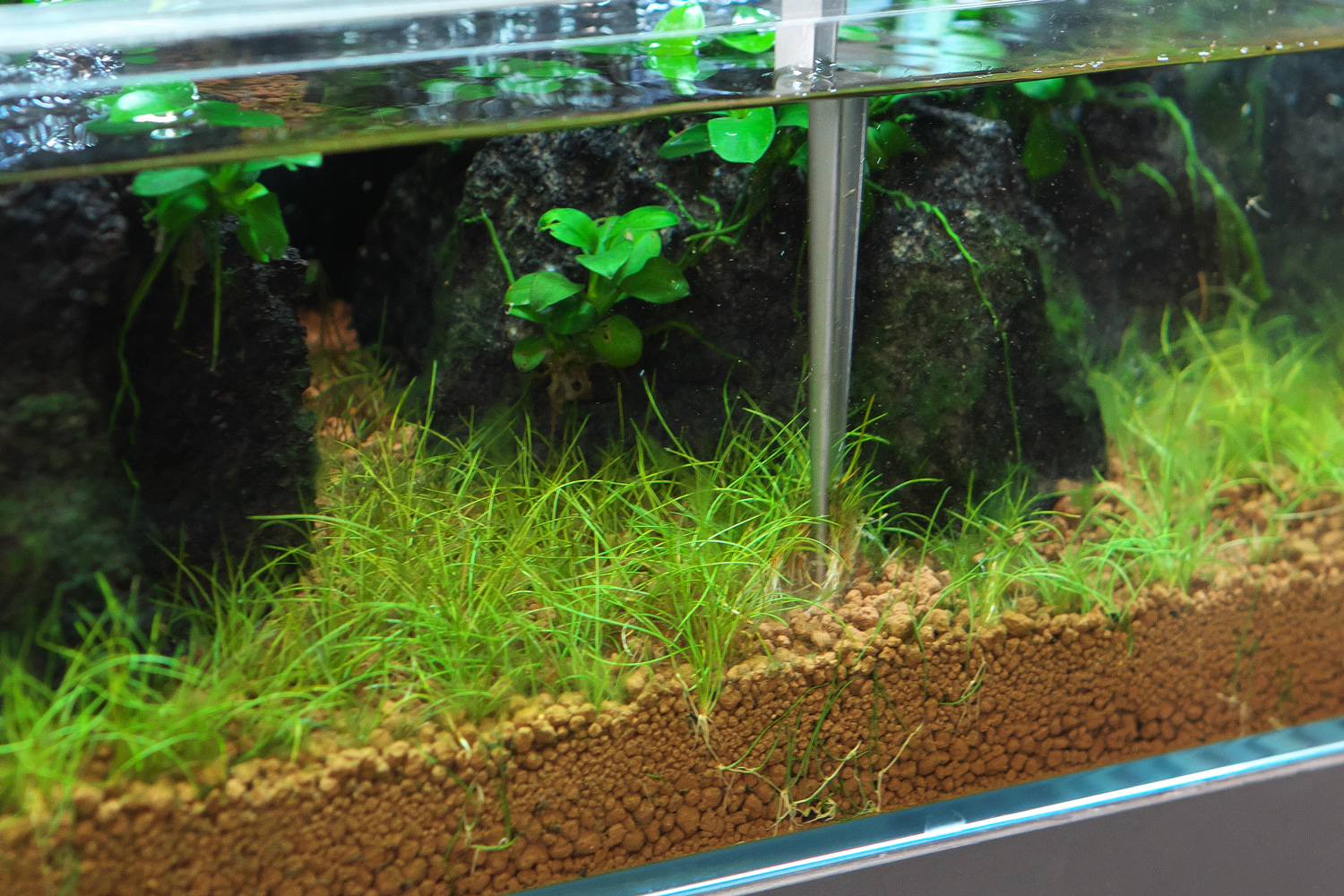 Due to the poor condition of the undergrowth plant, I am considering of changing the planting area to take advantage of soil characteristics.