MAKE & KEEP 'CO₂ SYSTEM KIT'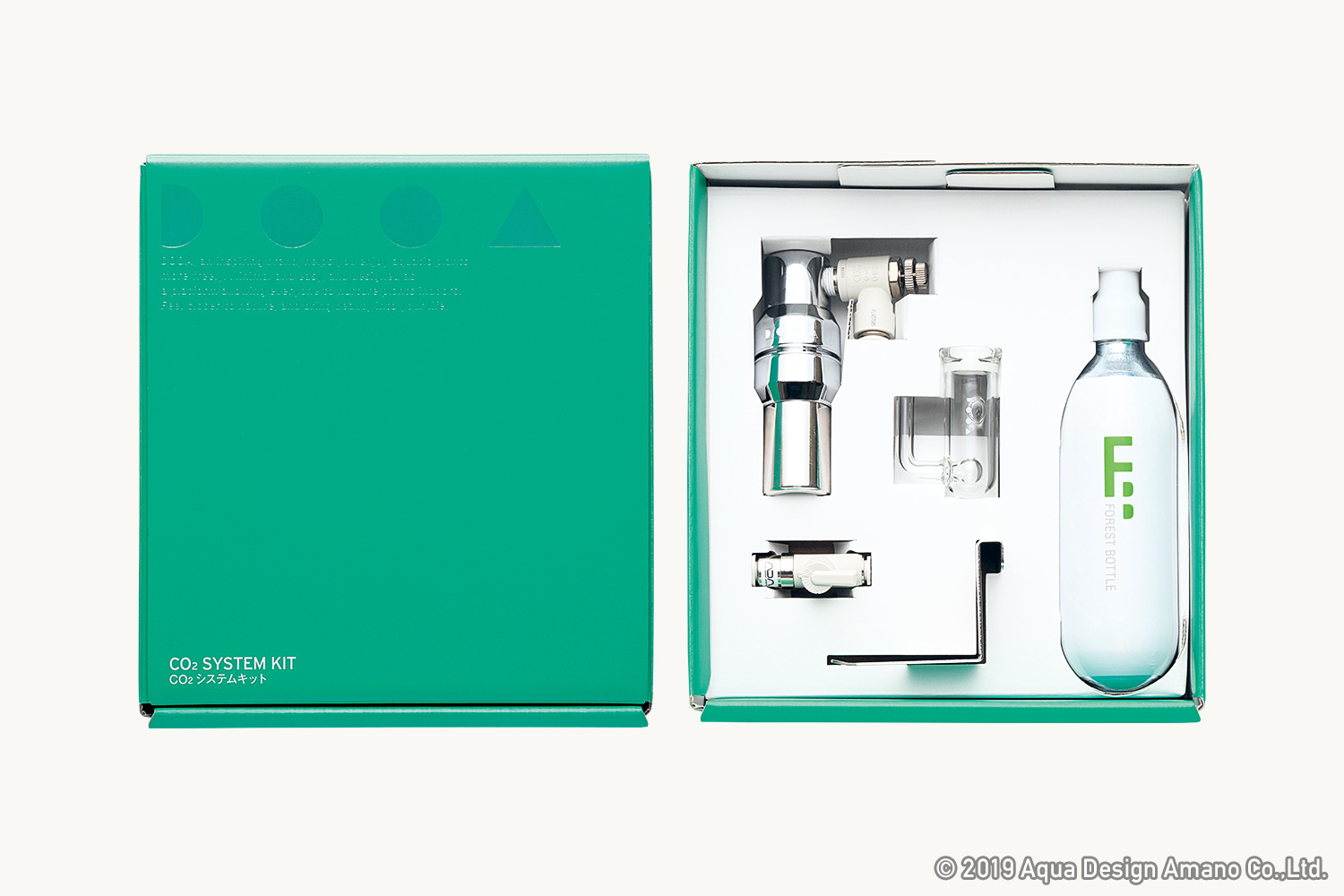 Easy to install CO₂ SYSTEM KIT for small aquarium to 60cm tank.

Green plants including aquatic plants can grow well by making photosynthesis. Light, water, and CO₂ are indispensable for the photosynthesis of such plants. In the water where aquatic plants grow, there is enough water in the surroundings, but light and CO₂ are not always sufficient, and if these are insufficient aquatic plants don't grow well. The reason is mostly due to lack of lighting illumination and insufficient supply of CO₂. Especially, it is necessary to supply a sufficient amount of CO₂ for photosynthesis of aquatic plants. Therefore, in an aquarium growing aquatic plants, the CO₂ supply system becomes important. The CO₂ SYSTEM KIT is a CO₂ supply system for a small aquarium like DOOA series SYSTEM AQUA 30 and SYSTEM TERRA 30 and up to a 60cm water tank. CO₂ FOREST BOTTLE can be used for the replacement cartridge, which is common to existing CO₂ ADVANCED SYSTEM FOREST etc., and it can be easily installed in a corresponding aquarium by using the attached CO₂ METAL HOOK. Of course, it includes CO₂ COUNT DIFFUSER, tubes and all the parts necessary for starting CO₂ supply. So please supply CO₂ sufficiently to the aquarium and grow healthy and beautiful aquatic plants.


Installation of CO₂ SYSTEM KIT
In addition to SYSTEM AQUA 30 and SYSTEM TERRA 30, CO₂ SYSTEM KIT also supports CUBE GARDEN with glass thickness of 6mm or less. It can be installed easily with the attached CO₂ METAL HOOK. For a replacement cartridge, please use CO₂ FOREST BOTTLE.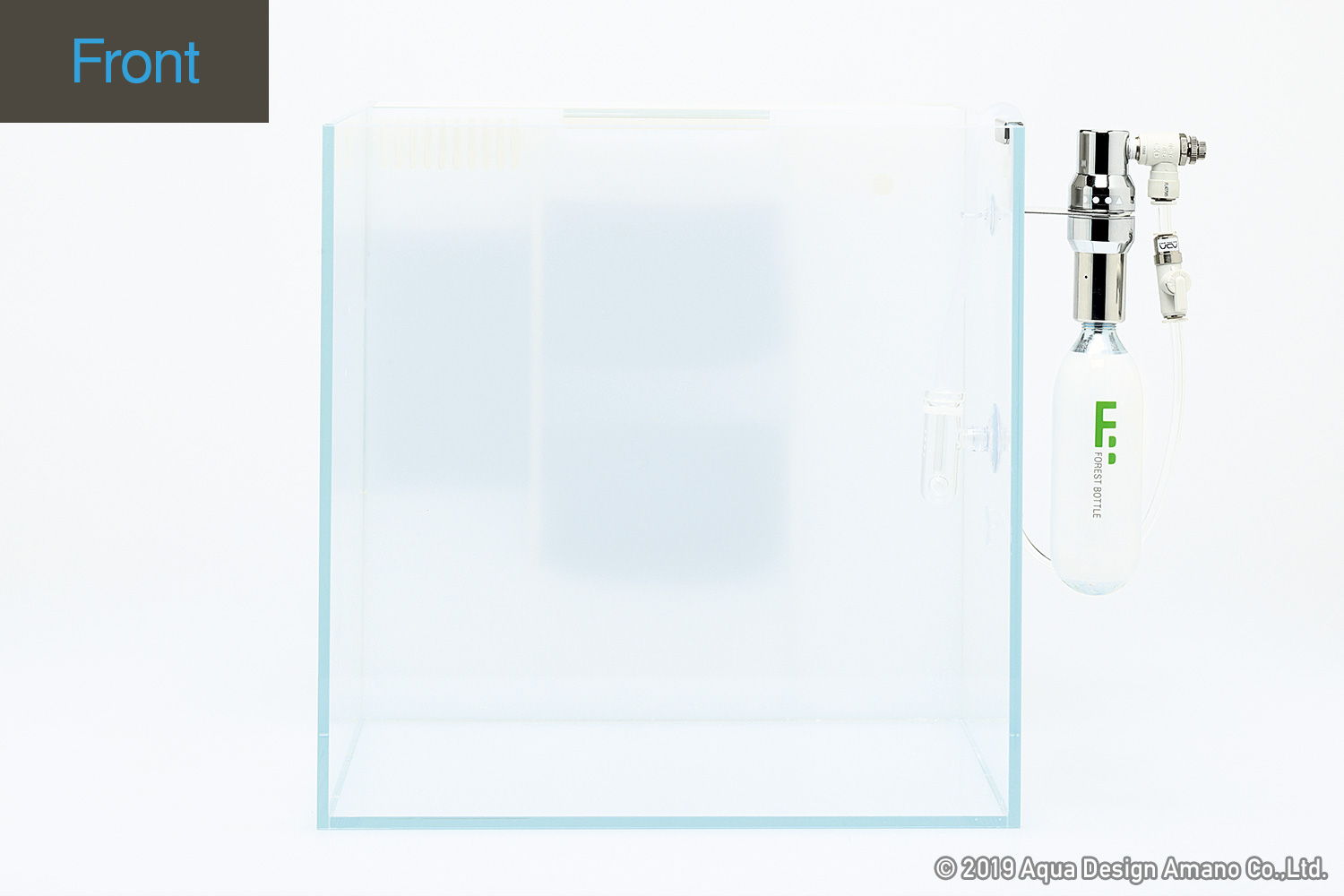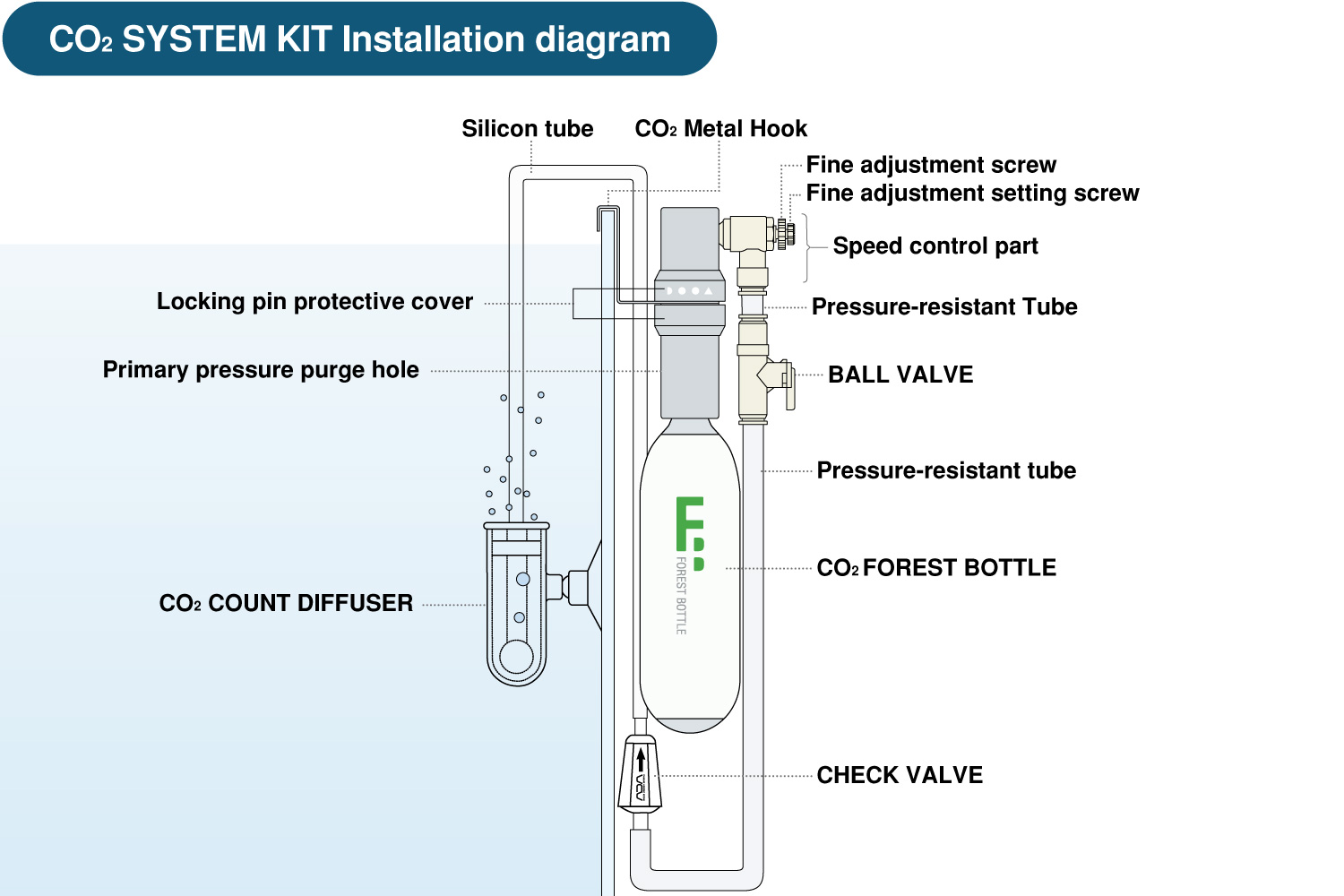 CO₂ METAL HOOK
CO₂ METAL HOOK included in the CO₂ SYSTEM is designed only for DOOA CO₂ regulator. Because of its unique structure that cannot be easily detached for safety reason, the method of attaching to and detaching from the CO₂ regulator is also unique. Please check with the video.